EXCLUSIVE: Bird Box Finance will look to invest up to £20m in next six months.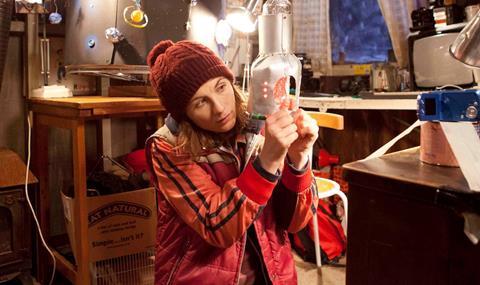 London-based film financing outfit Goldfinch Entertainment is launching Bird Box Finance (BBF), a debt financing company that will target the UK's film, television, animation and gaming industries.
Bird Box will aim to loan £15-20m in its first six months of operation, backed by a London-based bank and private investors.
The company will provide gap and super-gap loans for productions looking to raise the final 5-20% of budgets. It will also provide short-term loans collateralised by the UK's film tax credit or discountable distribution contracts and pre-sales.
BBF will also lend against other UK Creative Industry Tax Credits (TV, animation, games), and other tax credits in similar markets, such as the US, Canada, Australia, and New Zealand.
The new outfit will be looking to hire at least two new people in the next six months as it ramps up activity. It will be headed up by Kirsty Bell, founder & MD of Goldfinch Entertainment, which focuses on raising EIS and SEIS finance.
Over the last three years, Goldfinch has raised more than £75m to finance more than 130 projects in the creative industries.
It has backed films including Chanya Button's Burn Burn Burn, Rachel Tunnard's Adult Life Skills starring Jodie Whittaker [pictured], and Mad To Be Normal starring David Tennant.
Bell explained how the Goldfinch and BBF operations will work together: "Ultimately, this is why we started Goldfinch: we want to help get productions made and for us, BBF plays a major part in that.
"It's about being able to service any project that comes to us, at whatever stage of production and the debt side will only gather more importance, particularly with the rise of contract discounting through the likes of Netflix, Amazon and the continued prominence of Sky and the deals they strike.
"Add into this that there are more tax credits available than ever before, and we have as a result a far broader and more debt-led model of financing productions overall."
Kirsty Bell and the BBF team will be in Cannes to discuss their new venture.