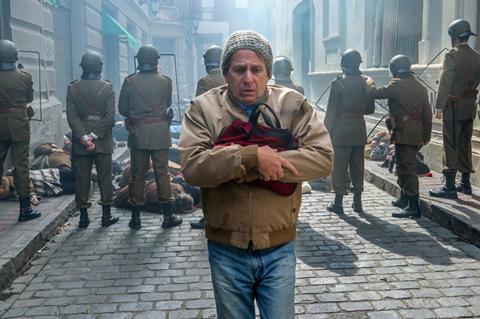 Grandave International has acquired worldwide rights My Tender Matador, writer-director Rodrigo Sepúlveda Urzúa's Latin American drama set to get its world premiere in the Venice Days independent sidebar to this September's Venice Film Festival.
The film will be introduced to buyers during the virtual market portion of the Toronto International Film Festival, also in September.
A pan-Latin American co-production, My Tender Matador is based on the novel by LGBTQ+ activist Pedro Lemebel. Alfredo Castro stars as an elderly cross-dresser in 1980s Chile. Producers are Lucas Engel, Florencia Larrea and Gregorio Gonzalez of Forestero in Chile; Ezequiel Borovinsky of Tornado in Argentina; Alejandro Israel and Diego Martinez Ulanosky of Caponeto in Mexico; and Jorge Lopez Vidales of Zapik Films in Chile.
Tamara Nagahiro, head of sales for Grandave International (film sales arm of finance company Grandave Capital), said: "My Tender Matador aligns with Grandave's mission to champion diverse and exceptional filmmakers and amplify stories of social movements and inclusion. We're honoured to be a part of introducing a global audience to such an impactful and remarkable film."