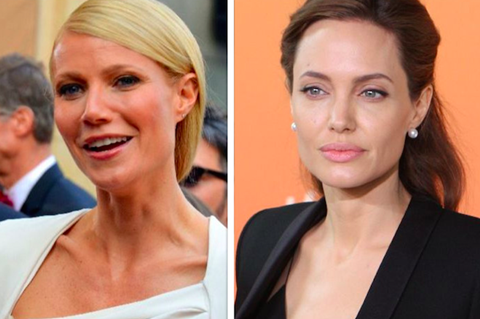 Gwyneth Paltrow and Angelina Jolie have spoken out about alleged harassment by the embattled former film mogul Harvey Weinstein.
In a new article in The New York Times that appeared on Tuesday following the paper's exposé last week, Paltrow recalled an incident when she was 22.
Weinstein had just hired the young actress for a career-changing lead role in Miramax's Emma and met her in his suite at the Peninsula Beverly Hills, ostensibly for a work meeting. Paltrow claims he put his hands on her and invited her to join him in the bedroom for a massage.
"I was a kid, I was signed up, I was petrified," Paltrow told the Times, adding that after she refused and her then boyfriend Brad Pitt confronted Weinstein, the latter threatened her not to tell anybody.
Paltrow reunited with Weinstein and won the lead actress Oscar for Shakespeare In Love in 1999.
Jolie, who starred in Miramax's 1998 rom-com Playing By The Heart, said in an email to the Times, "I had a bad experience with Harvey Weinstein in my youth, and as a result, chose never to work with him again and warn others when they did. This behavior towards women in any field, any country is unacceptable."