Eight shortlisted projects including Christopher Doyle and Jenny Suen's The White Girl; Nguyen Phuong Anh's The Third Wife and Zhou Quan's End Of Summer.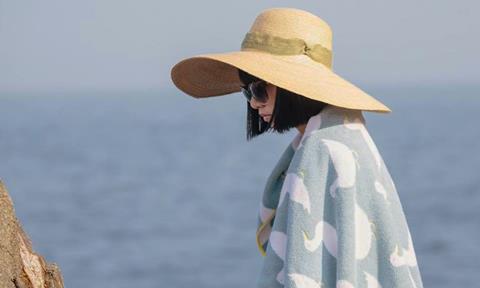 The Hong Kong Asia Film Financing Forum (HAF) is launching a Work-In-Progress (WIP) Lab, which includes projects from Christopher Doyle, Vietnam's Nguyen Phuong Anh and China's Zhou Quan.
Scheduled to take place March 13-15 during HAF, the WIP Lab aims to match filmmakers with post-production funds, sales agents and film festival support. Wanda Media and post-production houses G2D and White Light will hand out awards to projects selected for the lab.
Doyle and co-director Jenny Suen are bringing Hong Kong-set noir fairytale The White Girl (pictured), starring Joe Odagiri, Angela Yuen and Michael Ning, to the lab. Produced by Hong Kong's Pica Pica Media with backing from Malaysia's Astro Shaw, the film follows three outcasts – an artist, a street kid and a girl who is allergic to the sun.
Nguyen's The Third Wife, which won the HAF Award in 2016, revolves around a newly-married girl fighting to find her own place in a rural household full of strangers. Zhou's End Of Summer, a family drama set against the backdrop of the 1998 World Cup, is produced by a trio of high-profile filmmakers – Terence Chang, Jacqueline Liu and Yuyu Yang.
Hong Kong projects in the lab also include Simon Chung's I Miss You When I See You, which explores what it means to be gay in Hong Kong; and Angelina Chen's documentary I've Got The Blues, about Hong Kong artist and musician Wong Yan-kwai.
The WIP Lab line-up also include Taiwan-Japan co-production Omotenashi and Israeli suspense-drama Echoes, from co-directors Assaf Snir and Amikam Kovner (see full list of projects below).
HAF has also unveiled the seven projects selected for Operation Greenlight (also March 13-15), which aims to support talented Hong Kong directors making their debut features.
Seven film projects have been identified from the 3rd First Feature Film Initiative, co-organised by Create Hong Kong and Hong Kong Film Development Council. Established filmmakers such as Shirley Yung, Mabel Cheung and Chan Hing-kai are among the producers on the projects.
HAF is also collaborating with the Cannes Marche to present "Hong Kong Goes to Cannes", an initiative to showcase five promising Hong Kong film projects that are looking for sales agents and film festival exposure.
HAF Work-in-Progress Lab Shortlisted Projects:
Echoes (Israel)
Director: Amikam KOVNER, Assaf SNIR
Producer: Keren MICHAEL, Yoni PARAN
Production Company: Dori Media Paran
End Of Summer (China)
Director: ZHOU Quan
Producer: Terence CHANG, Jacqueline LIU, YANG Yuyu
Production Company: Each Other Film
I Miss You When I See You (Hong Kong)
Director: Simon CHUNG
Producer: Sophia SHEK, Simon CHUNG
Production Company: Heart Productions
I've Got The Blues (Hong Kong)
Director: Angelina CHEN
Producer: Angelina CHEN, Pamela LAY
Production Company: Scorpio Films Company
Omotenashi (Taiwan-Japan)
Director: Jay CHERN
Producer: Jay CHERN, KITAGAWA Junichi
Production Company: Epic Entertainment, Shochiku
The Third Wife (Vietnam)
Director: NGUYEN Phuong Anh
Producer: TRAN Ngoc
Production Company: An Nam Productions, Three Colour Productions
Village Rock Stars (India)
Director: Rima DAS
Producer: Rima DAS
Production Company: Flying River Films
The White Girl (Hong Kong)
Director: Christopher DOYLE, Jenny SUEN
Producer: Ken HUI, Jenny SUEN, Leonard Tee
Production Company: Pica Pica Media
The 3rd Operation Greenlight Shortlisted Projects:
Forget You, Still Love You? (Hong Kong)
Director: Kenneth LAI Siu-kwan, Paul SZE Pak-lam
Producer: TIN Kai-man, LAU Wing-tai
Immense Punishment (Hong Kong)
Director: WONG He
Producer: CHEUNG Tung-cho
Imxft (Hong Kong)
Director: Joe NGAI, Bobby SHO
Producer: Shirley YUNG
Just Run (Hong Kong)
Director: HO Ching-yi
Producer: CHAN Hing-kai, O Sing-pui
Natural Born Scholar (Hong Kong)
Director: Boris FAN
Producer: Mabel CHEUNG
Tai Hum Village (Hong Kong)
Director: WONG Yee-mei
Producer: Derek CHIU
Talent Project (Hong Kong)
Director: SamAndy CHEUNG
Producer: TIN Kai-man