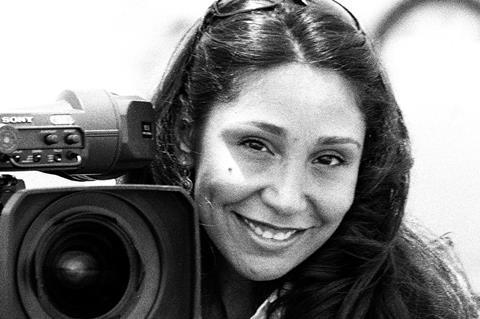 Ground-breaking Saudi filmmaker Haifaa Al-Mansour will return home to shoot her next film, The Perfect Candidate, about a young female doctor with political ambitions who runs for municipal office while her father is away touring the country.
Al-Mansour made history in 2012 as the first female Saudi filmmaker with the award-winning picture Wadjda, her first film that shot entirely in Saudi and was the kingdom's first submission to the Oscars.
Her subsequent features Mary Shelley and Nappily Ever After were shot outside Saudi Arabia.
The filmmaker is now playing an active role in Saudi Arabia's bid to build a film and TV industry following the lifting of its 30-year cinema ban last December.
The Perfect Candidate will be the first production to be supported by the Saudi Film Council, the recently-created body operating under the aegis of the General Culture Authority of Saudi Arabia.
The production reunites Al-Mansour – who also produces under her Al Mansour Productions in Saudi Arabia - with Wadjda producers Gerhard Meixner and Roman Paul of Razor Film Produktion in Berlin.
The co-production was negotiated by UTA Independent Film Group, which will handle sales in North America. The Match Factory will handle sales internationally. Al-Mansour will direct from a script she wrote with Brad Niemann, and filming is expected to start in Riyadh, Saudi Arabia, by mid-September.
The drama revolves around a young female doctor who runs for municipal office while her father is off touring the country with the re-established Saudi National Band, which had been banned under laws prohibiting public music performances.
It is described in a UTA release as "a tale that applauds women's ambitions in politics while celebrating Saudi's lost arts and the return of music to its small towns. Similar to Al-Mansour's own enterprising nature, the film's protagonist is prompted to disrupt the societal constructs that permeate her conservative, male-dominated culture."
Speaking about the project, Al-Mansour said, "I believe that change must ultimately be sustained and driven by the people who are most in need of improvements and increased mobility in their daily lives."
"I want to help lead this positive change by telling a story that is full of hope and celebrates the power of resiliency and hard work. I want to encourage Saudi women to seize the moment, to take a chance, and break away from the system that for so long has held us back."