EXCLUSIVE: Deals with TWC, Sierra Affinity, Lionsgate/Summit and Mister Smith for Ascot Elite.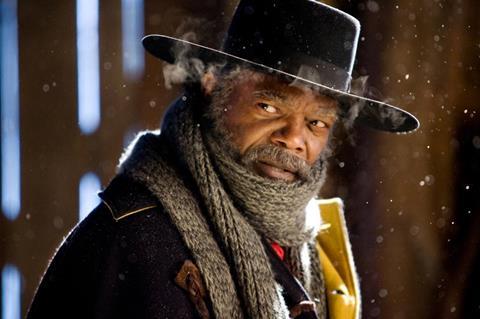 Swiss distributor Ascot Elite has finalised deals on a host of anticipated titles including Quentin Tarantino's The Hateful Eight, Matthew McConaughey drama Gold and Keanu Reeves action sequel John Wick 2.
Ascot Elite acquired all rights for Tarantino's buzzed-about western from The Weinstein Company for all Switzerland.
Samuel L. Jackson, Kurt Russell, Jennifer Jason Leigh are among the ensemble cast of the feature in which a group of bounty hunters, outlaws and fugitives all wind up seeking shelter from a blizzard in the same cabin.
Among other markets understood to have already closed on the film are France, Germany, Australia, India and Benelux.
Sierra Affinity trio
Ralph Dietrich's indie kingpins have also acquired Sierra Affinity trio Gold, Chomancheria and All I See Is You for all Switzerland.
In Gold, Matthew McConaughey, Michelle Williams and Édgar Ramírez star in the story of an unlikely pair who venture into the Indonesian jungle in search of gold.
Starred Up director David MacKenzie is currently in production on Chomancheria, in which a divorced father and his ex-con brother resort to a desperate scheme in order to save their family's farm in West Texas. Chris Pine, Ben Foster and Jeff Bridges star.
In All I See Is You, Blake Lively plays a blind woman whose relationship with her husband (Jason Clarke) changes when she regains her sight and discovers disturbing details about themselves.
John Wick 2
From regular partner Lionsgate/Summit Ascot pre-bought John Wick 2, the sequel to the successful Keanu Reeves action-thriller released last year.
Reeves, directors David Leitch and Chad Stahelski and writer Derek Kolstad are all on board for the sequel, whose plot is being kept under wraps.
In last year's hit, Reeves plays an ex-hitman who comes out of retirement to track down the gangsters that killed his dog - a final gift from his deceased wife.
Divergent
Also from Lionsgate/Summit is the third part of The Divergent Series - Allegiant: Part 1.
Currently in production, Shailene Woodley and Theo James return for the hit fantasy franchise, which also features Zoë Kravitz, Miles Teller and Naomi Watts.
Buena Vista follow-up
Finally, from David Garret's Mister Smith Entertainment, Ascot has picked up Swiss rights to Lucy Walker documentary Buena Vista Social Club: Adios, in which the hugely popular Cuban group prepare for their ambitious final world tour, culminating in a massive farewell concert in Havana.
Ralph Dietrich, CEO of Ascot Elite Entertainment Group, said of the acquisitions: "The future looks very promising with these high quality titles.
"On a personal note – Quentin Tarantino's Reservoir Dogs was one of the first acquisitions of my career. It's a privilege to distribute his eighth film. From what we hear so far about The Hateful Eight, it sounds like Quentin has gotten even better with age. I wish I could say the same about myself."