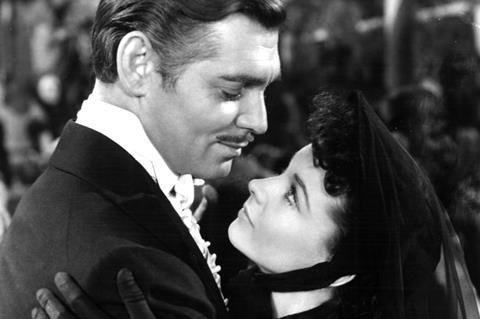 HBO Max executives pulled Gone With The Wind from the platform on Tuesday (June 9) and subsequently said the 1939 blockbuster was of its time but counter to the company's values for its "racist depictions".
The film earned eight Oscar wins and remains the biggest hit at the global box office when adjusted for inflation on $3.4bn. will return to the platform with "a discussion of its historical context and a denouncement of those very depictions".
HBO Max, which launched two weeks ago, acted as protests in the US against police brutality have coalesced into a historic, multicultural movement. The unrest was sparked by the death of George Floyd on May 25 after a Minneapolis police office knelt on the detained man's neck for close to nine minutes.
Gone With The Wind has long been criticised for its portrayal of black people and slavery. Clark Gable and Vivien Leigh star in the drama that takes place on a plantation in the Deep South against the backdrop of the American Civil War.
The film's place in the zeitgeist came under the spotlight after 12 Years A Slave screenwriter John Ridley wrote in the LA Times this week that it glossed over the horrors of slavery and perpetuated damaging stereotypes of people of colour.
HBO Max's statement appears below in full:
Gone With the Wind is a product of its time and depicts some of the ethnic and racial prejudices that have, unfortunately, been commonplace in American society.
These racist depictions were wrong then and are wrong today, and we felt that to keep this title up without an explanation and a denouncement of those depictions would be irresponsible.
These depictions are certainly counter to WarnerMedia's values, so when we return the film to HBO Max, it will return with a discussion of its historical context and a denouncement of those very depictions, but will be presented as it was originally created, because to do otherwise would be the same as claiming these prejudices never existed. If we are to create a more just, equitable and inclusive future, we must first acknowledge and understand our history.