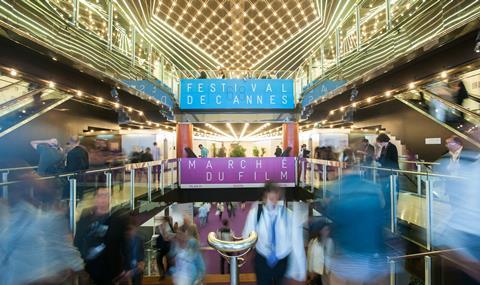 Highland Film Group has closed multiple territory sales on Vietnam War action thriller Ambush which has been filming in Colombia and relocates to southern California at the end of the month. The film stars Aaron Eckhart, Jonathan Rhys Meyers, Connor Paolo and Jason Genao.
Saban Films is set to release Ambush in North America and Highland has licensed rights in the UK (Signature), France and French-speaking Switzerland (Crome Films), Germany, Benelux and German-speaking Switzerland (Splendid Film), Australia and New Zealand (Rialto Distribution), Italy (Notorious Pictures), Scandinavia (Mis.Label) and South Korea (Jane & U).
Further deals have closed in Taiwan (Cai Chang), Middle East (Falcon Films), Spain (You Planet Pictures), Portugal (Cinemundo), Greece (Spentzos Film), Poland (MediaSquad), Bulgaria (BTV), Romania (Programs4Film), India (PictureWorks) and South Africa (FilmInfinity).
Patrick Walker and Mac Brandt have joined Eckhart, Jonathan Rhys Meyers, Connor Paolo and Jason Genao on the film which Mark Earl Burman directs and co-wrote with Michael McClung.
Ambush follows a commando unit who pursue the Viet Cong through the Cu Chi tunnels on a mission to seize classified documents that could change the course of the war. Nick Heyman, Gregory Sims, Luke Stanton, Francis Mancho, Matthew Martinez and Jordan Johnson have also come aboard.
Dark Mark Productions and Burman produce. Anthony Standberry, David Unger of Artist International Group, Arianne Fraser and Delphine Perrier of Highland Film Group, Scott Powell, Randy Burman, Wayne Willbur, Harsimranjit "Harry" Ahluwalia, Simon Beltrán, Juan Pablo Solano and Michael Warkentin are executive producers.
Highland's Cannes sales roster includes thriller Land Of Bad starring Russell Crowe and Liam Hemsworth.