Warner Bros' climactic outing set for strong second weekend.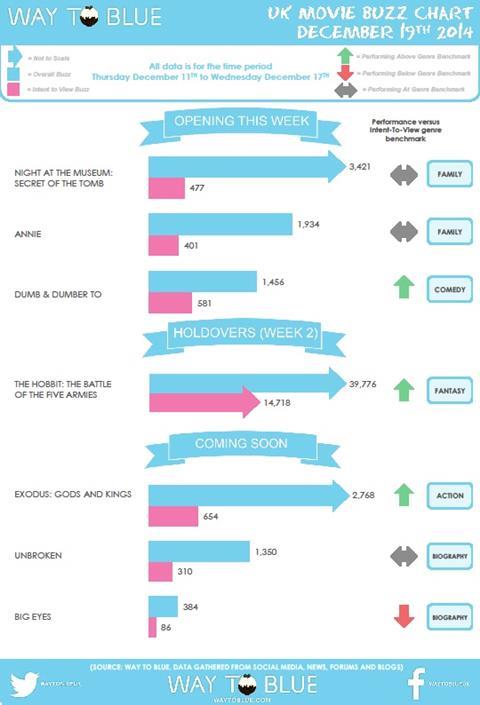 The Hobbit: The Battle of the Five Armies generated almost 40,000 mentions across social media, news, forums and blogs over the past week, according to Way to Blue.
Just under 15,000 of those mentions, made from Dec 11-17, were from people expressing intent to view meaning the climactic Hobbit outing is set to retain the UK lead.
Fox's Night at the Museum: Secret of the Tomb led this week's new releases with 3,421 mentions, but Universal's Dumb and Dumber To generated stronger intent to view.
Of the films released on Boxing Day, Fox's Exodus: Gods and Kings created the most buzz with over 2,700 mentions and 654 comments expressing intent to view.