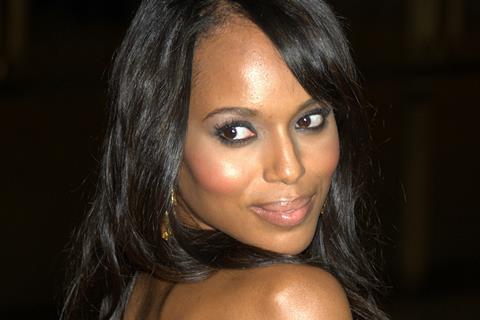 Hundreds of women in entertainment have got behind the Time's Up movement to fight systemic sexual harassment in the US workplace in a stirring response to the torrent of allegations that continues to expose Hollywood predators.
Reese Witherspoon, TV showrunner Shonda Rhimes, Kerry Washington, Rashida Jones and Eva Longoria are among prominent figures from Hollywood to add their voice to the initiative, which includes a $13m legal defence fund backed by donations to be administered by the National Women's Law Center.
Time's Up issued an open letter in Monday's (January 1) New York Times committing to support working class women. The letter also appeared as a full-page advertisement in the newspaper and in La Opinion, the Spanish-language publication circulated in southern California.
The connection with the Latino community stems from a letter on behalf of 700,000 female farmworkers issued last November that expressed solidarity with Hollywood stars in their fight against abuse.
Time's Up was initiated by CAA agents Maha Dakhil, Michelle Kydd Lee, Hylda Queally and Christy Haubegger, and expanded to include women agents from other Hollywood agencies. It also encompasses the recent industry movement led by Lucasfilm president Kathy Kennedy and Anita Hill. Attorneys Tina Tchen and Roberta Kaplan are behind the launch of the defence fund.
'Now, unlike ever before, our access to the media and to important decision makers has the potential of leading to real accountability and consequences. We want all survivors of sexual harassment, everywhere, to be heard, to be believed, and to know that accountability if possible," an excerpt from the letter read.
"We also want all victims and survivors to be able to access justice and support for the wrongdoing that have endured. We particularly want to lift up the voices, power, and strength of women working in low-wage industries where the lack of financial stability makes them vulnerable to high rates of gender-based violence and exploitation."
The movement will press lawmakers to impose penalties on companies that allow harassment to endure, and encourage the end of non-disclosure contracts designed to prevent complainants from coming forward.
Time's Up is also insisting on gender parity in Hollywood and has added its voice to the call for women to wear black at Sunday's Golden Globes ceremony as a show of solidarity with victims of sexual predators.