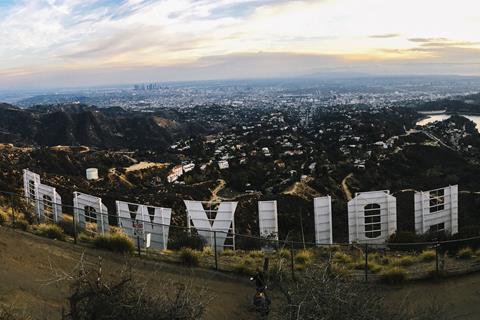 Hollywood writers and agencies may resume talks on June 7, almost two months after negotiations ended on April 12.
The Writers Guild of America (WGA) and Association Of Talent Agents (ATA) had discussed Wednesday (29) as the date for a possible resumption of talks until they postponed the meeting.
It remains unclear whether the parties formally settled on May 29 as a return to the negotiating table, despite an email sent by the WGA to members on Wednesday that read: "Just to keep you up to date, yesterday afternoon the agencies cancelled the meeting that was scheduled for today. They've asked to reschedule for June 7th."
The ATA has proposed a series of working group meetings to explore various issues leading to a meeting between full negotiating committees from both sides on June 7. At time of writing the WGA had not replied to Screen to say how it responded to the proposal or whether it had agreed to reconvene on June 7.
Negotiators have been trying to thrash out a new version of an agreement between the parties that was last formalised 43 years ago. The WGA has voted in a new Code of Conduct blocking packaging fees and agency-affiliated production entities, and has instructed members to fire agents who belong to agencies that do not sign on to the Code.
So far Verve remains the most prominent agency to sign up to the Code, much to the chagrin of the 'big four' – WME, CAA, UTA, and ICM Partners.
The writers say packaging fees and affiliated production entities represent a conflict of interest at the agencies that potentially makes them compete with their own clients. The agencies have said packaging fees and affiliated production are necessary planks of their business in contemporary Hollywood.
Meanwhile on Wednesday the ATA launched Agents For Artists, a portal it said was designed to offer agents and writers a resource library on the ongoing negotiations with the WGA.