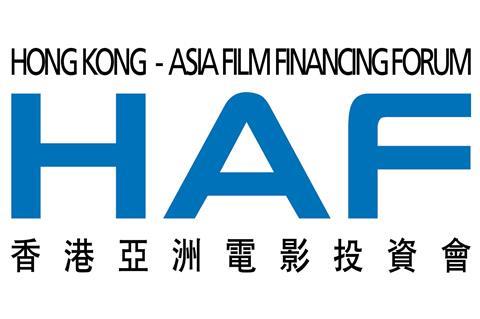 The Hong Kong Asia Film Financing Forum (HAF) has announced the ten projects selected for its Work-in-Progress Lab, which aims to help filmmakers secure post-production funds, sales agents and film festival support.
The line-up includes Oliver Chan's debut feature, Still Human, which is being produced by veteran filmmaker Fruit Chan. The project revolves around a paralysed man and his Filipina domestic worker who strive to overcome their cultural differences.
Two dramas from mainland China explore families in conflict – Huang Zi's From Black And White To Shades Of Grey, which was previously selected for HAF 2014, and follows a family dealing with the father's cancer diagnosis; and Zhai Yixiang's Mosaic Portrait, about a journalist investigating the rape of a teenage girl in a remote village.
This year's WIP Lab also includes three Russian films focusing on social issues – Sergey Dvortsevoy's The Little One, about an illegal immigrant woman working in Moscow; Natalya Nazarova's The Pencil, about a teacher defending her students against a gang leader; and The Man Who Surprised Everyone, co-directed by Alexey Chupov and Natalia Merkulova, about a man who attempts to deceive death by changing his sex (see full list of projects below).
In addition to meetings with potential partners and investors, the selected projects will be competing for three post-production awards: the Wanda WIP Lab Award, offering a cash prize of $12,800 (HK$100,000); the G2D Post-Production Award and the White Light Post-Production Award, each offering in-kind post services worth $15,000.
HAF is also collaborating with Cannes' Marche du Film on the second edition of "HAF Goes to Cannes", which will offer market screening and pitch opportunities for up to five projects at this year's Cannes Film Festival. Beijing Nicefilm Technology is providing a $12,800 subsidy to cover travel costs for the selected projects.
HAF's Work-in-Progress Lab Open Pitch will take place on Monday, March 19 at the Hong Kong Convention and Exhibition Centre.
HAF WORK-IN-PROGRESS LAB 2018:
AGANAI - The Atonement (Japan)
Director/producer: SAKAHARA Atsushi
Production Company: Good People Inc
From Black and White to Shades of Grey (China)
Director/producer: HUANG Zi
Production Company: HUANG Zi Film Studio
The Little One (Russia)
Director: Sergey DVORTSEVOY
Producer: ZHU Li
Production Company: Beijing JuBen Production Company
The Man Who Surprised Everyone (Russia, France, Estonia)
Director: Alexey CHUPOV, Natalia MERKULOVA
Producer: Katia FILLIPOVA
Production Company: Pan Atlantic Studio
Mosaic Portrait (China)
Director: ZHAI Yixian
Producer: WANG Zijian, CHENG Rui
Production Company: Blackfin Production
The Pencil (Russia)
Director: Natalya NAZAROVA
Producer: Anastasia LUKOVNIKOVA
Production Company: Salt Studio
The Red Phallus (Bhutan, Nepal)
Director: Tashi GYELTSHEN
Producer: Ram Krishna POKHAREL, Tashi GYELTSHEN, Kristina KONRAD
Production Company: Icefall Productions
Sister (Bulgaria)
Director: Svetla TSOTSORKOVA
Producer: Svetoslav OVTCHAROV
Production Company: Omega films
The Sorcerer (Panama)
Director: Félix GUARDIA
Producer: Tomás Cortés ROSSELOT
Production Company: ANIMAL
Still Human (Hong Kong)
Director: Oliver CHAN Siu-kuen
Producer: Fruit CHAN
Production Company: No Ceiling Film Production