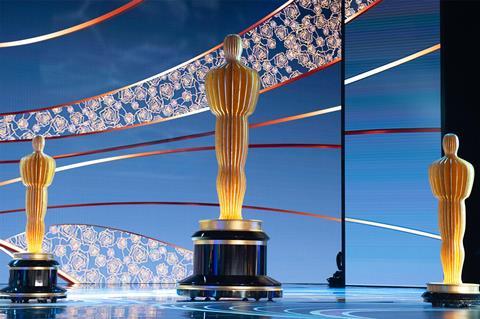 The Oscars will not be televised in Hong Kong for the first time since 1969 after TVB confirmed it had dropped broadcasting rights to the ceremony on April 25.
TVB has carried the show for the last 51 years but confirmed to trade outlets on Monday (March 29) it had decided not to do so this year due to a "purely commercial decision".
State-backed China Media Capital owns a stake in TVB's major shareholder Young Lion. No other stations were said to have acquired the broadcast rights at time of writing.
The news comes as the terriory has its first international feature film Oscar nominee – Derek Tsang's Better Days – in nearly 30 years.
It has been reported that earlier this month Chinese authorities told mainland media not to broadcast the 93rd Academy Awards and to tone down coverage.
They have taken umbrage over Anders Hamer's documentary short nominee Do Not Split that focuses on the pre-democracy movement in Hong Kong.
Chinese leadership have also been irritated over past comments about China attributed to Chloe Zhao, the Oscar frontrunner and US-based Chinese director of Nomadland.