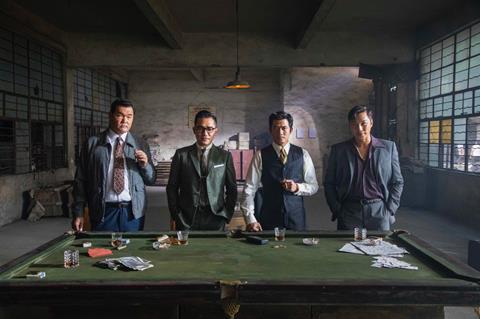 Hong Kong International Film Festival (HKIFF, April 1-12) has cancelled screenings of Philip Yung's Where The Wind Blows, one of its two opening films, citing technical reasons and a request from the film's owner.
The big-budget crime thriller, starring Tony Leung Chiu-wai and Aaron Kwok, tells the true story of corrupt cops in Hong Kong in the 1960s when the territory was still under British rule.
The festival stated on social media: "Upon request from the film owner, the screenings of Where The Wind Blows, originally scheduled at 5.30 p.m. on 1 April and 2.30 p.m. on 4 April, are cancelled due to technical reasons."
The term 'technical reasons' has often been used by the Chinese authorities when a film has censorship issues. It was the reason cited when Zhang Yimou's One Second was pulled from the Berlin Film Festival in 2019. Zhang's film underwent some edits and was finally released in mainland China in November 2020, however it didn't receive an international festival screening.
Where The Wind Blows is a Hong Kong-China co-production with investors including Mei Ah Film Production, Dadi Century and Bona Film Group. It was announced as one of HKIFF's two opening films with the caveat 'TBC'.
HKIFF will proceed with the screenings of its other opening film, omnibus Septet: The Story Of Hong Kong, which has already screened at festivals including Busan and Rotterdam.