EXCLUSIVE: Portmanteau concept extending to three new territories.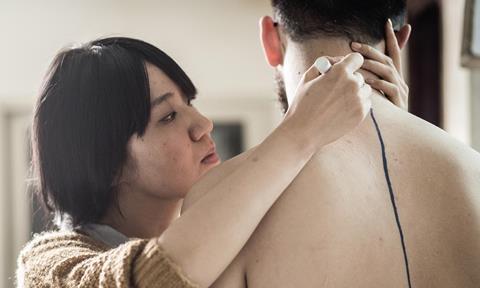 Hong Kong omnibus film Ten Years is being adapted into Thai, Taiwanese and Japanese versions, with a range of up-and-coming filmmakers and established talents, including Aditya Assarat and Apichatpong Weerasethakul.
Ten Years Studio, which produced the original film, has been working with production companies including Assarat's Pop Pictures (Thailand), James Liu's Joint Entertainment (Taiwan) and Miyuki Takamatsu's Free Stone Productions (Japan) to extend the concept to these three territories.
"When Ten Years [pictured above] was screened at festivals around the world, audience members responded with much emotion and introspection; their enthusiasm sparked the team's interest in producing international versions," said Ten Years executive producer Andrew Choi.
"Although Ten Years was a film about Hong Kong, the questions it raised on political autonomy, social tensions and human values, were universal," said Ng Ka Leung, who directed the last short in the Hong Kong version, and will executive produce the international versions with Choi.
Released in 2015, Ten Years became a sleeper hit in Hong Kong and won best film at the Hong Kong Film Awards in 2016.
The international versions will follow the same format as the Hong Kong omnibus; with five shorts imagining what could happen in each country ten years from now. However, the local producers and directors will take the creative lead on their respective films and tell their own stories.
Ten Years Thailand will include short films from some of the country's leading directors, including Assarat, Weerasethakul, Wisit Sasanatieng, Chookiat Sakveerakul and filmmaker and visual artist Chulayarnnon Siriphol.
Ten Years Taiwan has tapped a host of up-and-coming Taiwan-based talents, including Rina B. Tsou, Lau Kek Huat, Lekal Sumi, Pei-Ju Hsieh and Lu Po Shun. The directors involved in Ten Years Japan will be announced at the upcoming Busan International Film Festival.
Lorraine Ma and Felix Tsang of Hong Kong-based Twofold Productions are also on board as regional producers.
The three films, which will go into production by the end of 2017, will look at issues including heightened government surveillance, technology's impact on human relationships and the loss of authentic culture.
"We're very much looking forward to seeing how each international version of Ten Years can stimulate imagination," said Ng. "Regardless of whether each film portrays a desirable or undesirable future, these are all issues that are worth considering earlier rather than later."