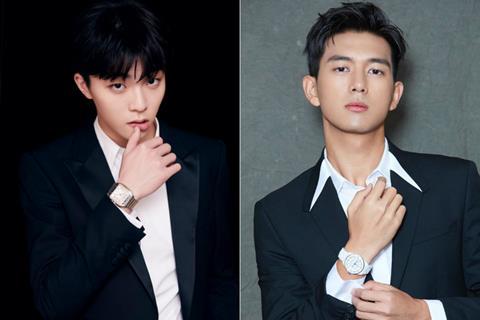 Bill Kong's Hong Kong-based Edko Films is launching international sales on big-budget CGI fantasy Soul Snatcher, starring rising talents Chen Linong and Li Xian.
The action adventure marks the feature acting debut of Taiwanese pop star Chen, who rose to fame after appearing in Chinese reality show Idol Producer and later joined Chinese boy band Nine Percent. Li has film credits including The Captain and The Enigma Of Arrival, but is best known for his role in hit TV drama Go Go Squid!
Produced by Kong as a Hong Kong-China co-production, Soul Snatcher is based on Chinese mythology and the concept of the fox spirit, a shape-shifting creature possessed of magical powers.
Scripted by Ran Ping and Ran Jianan – the father and daughter writing team behind Painted Skin: The Resurrection and upcoming epic Fengshen Trilogy – the story follows a fox spirit who disguises himself as a young man and travels to the human world in search of a divine pill. While there, he befriends an innocent scholar who he discovers may hold the key to his future.
The film's extensive CGI sequences are being handled by leading VFX houses Tippet Studios (Jurassic World, Star Wars: The Force Awakens), based in Berkeley, California, and South Korea's Dexter Studios (Along With The Gods, The Monkey King 2).
Co-directors Song Haolin and Yi Liqi, like the two young leads, are also up-and-coming talents. Song has credits including Fatal Love (2016) and Mr Zhu's Summer (2017), which were both selected for festivals, while Li is an actor-turned-director who has previously directed short films.
Following his success with international breakout epics Hero and House Of Flying Daggers, Kong has more recently produced CGI-driven blockbusters Monster Hunt and its sequel Monster Hunt 2. Both films sold widely internationally and broke box office records when released in China.
While Soul Snatcher, currently in post-production, is being produced on a similar technical level, the story is aimed more at young adults and slightly older audiences than the Monster Hunt films, which were targeted at family audiences.