Huayi Brothers will invest up to $350m in the project.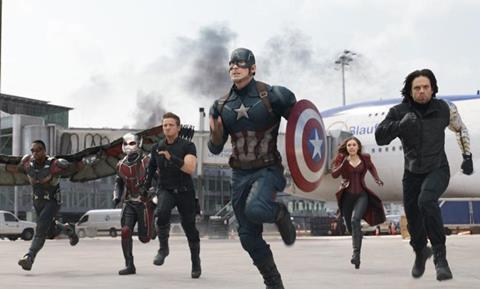 China's Huayi Brothers Media Corp is establishing a joint venture with Captain America director-producers Joe and Anthony Russo to produce a slate of film and TV projects for global distribution.
Huayi Brothers is investing $250m in the new venture for project development, IP acquisition and developing theme parks based on the company's properties – and plans to tip in a further $100m to cover production costs.
The Beijing-based studio will retain exclusive distribution rights to the joint venture's productions in Greater China and Southeast Asia.
The new venture plans to produce big-budget, English-language franchise movies, with the Russo Brothers producing and sometimes also directing. Production is not expected to commence until the Russo Brothers have completed their existing commitments on Disney/Marvel's upcoming The Avengers movies.
The Russo Brothers credits include Captain America: The Winter Soldier and Captain America: Civil War. They are also attached to direct Disney/Marvel's Avengers: Infinity War, scheduled for release in May 2018, and its as-yet-untitled sequel.
Also active in TV production, the Russo Brothers directed and executive produced TV series such as Community, Happy Endings and Animal Practice.
The Russo Brothers' US-based production entity Getaway Productions is being rolled into the new China-backed entity, but their existing Chinese studio, Anthem And Song, is not part of the Huayi Brothers deal.