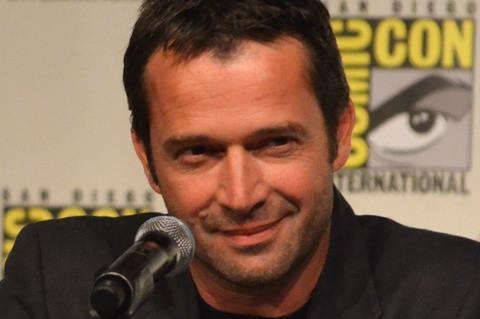 Hulu has picked up Fertile Crescent, the international political drama series from producers behind Israeli series False Flag and When Heroes Fly, for the US.
The upcoming series has also set its main cast, with James Purefoy, Félix Moati and Mélanie Thierry set to star in the story of a young French man who joins a unit of female Kurdish fighters in the Syrian civil war.
The eight-episode series – announced in April and for which Fertile Crescent is still a working title – is being co-produced by Masha Productions, Spiro Films, Haut et Court TV, Arte France, and Fremantle, with the latter handling international distribution.
False Flag co-creators Maria Feldman and Amit Cohen are co-creators of the new series with Eitan Mansuri and Ron Leshem. Cohen and Leshem are writing the series with Xabi Molia, and False Flag director Oded Ruskin will direct all eight episodes.
Fertile Crescent is the latest international series to be picked up by Hulu, now wholly controlled by Disney, which has said it plans to roll out the streaming service, currently available only in the US, in the international marketplace.
Last month, Hulu acquired half-hour Irish drama series Normal People, based on the novel by Irish author Sally Rooney and being produced for BBC Three in the UK.
Fertile Crescent co-creators Cohen and Leshem said: "We feel fortunate to write about a world of brave women who change history, and to deal with captivating personal stories, while exploring one of the most tragic, heartbreaking events in recent decades. We are extremely excited to work on this show with such a talented, devoted and passionate team from all over the world."
Hulu's vice-president of content development Jordan Helman added: "From the moment we read the initial scripts, we were blown away and leaped at the opportunity to jump on board. We look forward to partnering with this incredibly talented team to bring this bold and provocative vision to life."