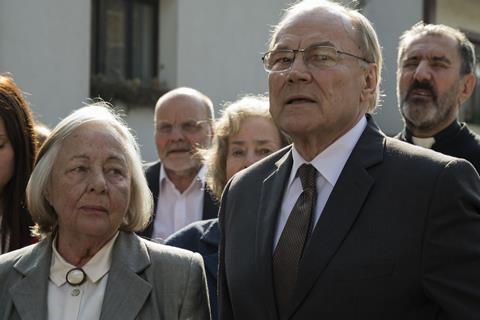 Details have emerged at Berlin's EFM of the latest investments from the NFI (National Film Institute Hungary) under new film commissioner Csaba Kael.
The latest NFI grants have gone to János Szász's Journey by Moonlight, produced by Mythberg Films and adapted from the Antal Szerb novel; a documentary about three-time Olympic swimming champion Katinka Hosszú, produced by Szupermodern Stúdió; and Áron Gauder's family animation As Long As the Grass Grows, produced by Cinemon Entertainment, which will be made in partnership with France.
In his first Berlinale since being appointed last autumn, Kael also announced that the NFI is starting to support miniseries and has set aside €10m - one-fifth of its total budget – for the purpose.
NFI World Sales, the institute's sales arm, is also introducing buyers to Oscar-winning István Szabó's latest feature Final Report, starring Klaus Maria Brandauer. The film, which receives its world premiere in Hungary this week, centres on a retired cardiologist who stirs up old resentments when he returns to his home village.
Kael is also set to meet with Laszlo Nemes – the Oscar-winning director of Son Of Saul – to discuss the supporting his next project.
Among the international films and TV dramas set to shoot in Hungary are Mélanie Laurent's directorial debut The Nightingale, from TriStar Pictures, starring Elle Fanning, Dakota Fanning; and Dutch director Ben Sombogaart's new feature drama, Anne Frank.