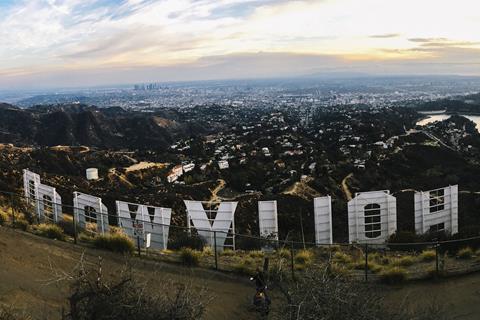 Members of US below-the-line union IATSE have voted by a narrow margin to ratify the new three-year contracts negotiated by leadership with studios, streamers and producers.
IATSE said both the Basic Agreement and the Area Standards Agreement negotiated with the Alliance of Motion Picture and Television Producers (AMPTP) guarantee adequate rest at the end of each work day and on the weekend and meal breaks during the work day and financial penalties if the break periods are violated. Provisions include across-the-board wage increases.
The electronic vote conducted over the weekend saw a 72% turnout to ratify the contracts, which expired on the same day. The combined vote resulted in 359 (56%) to 282 (44%) out of 641 total delegate votes from the 36 eligible local unions. For the Basic Agreement the vote was 256 voting yes to 188 no and for the Area Standards Agreement the yes vote was 103 to 94 no votes.
The popular vote saw a combined 50.3% in favour against 49.7% against ratifying both contracts. For the Basic Agreement the popular vote resulted in 49.6% in favour versus 50.4% against. On the Area Standards Agreement it was 52% yes to 48% no. For the Basic Agreement eight locals voted yes and five locals voted no. Among the Area Standards local unions, 14 locals voted yes and nine voted no.
Turnout was 72% as 45,402 members out of an eligible 63,209 cast votes. Bargaining teams for all 36 local unions involved had endorsed passage and both agreements passed.
"The vigorous debate, high turnout, and close election, indicates we have an unprecedented movement-building opportunity to educate members on our collective bargaining process and drive more participation in our union long-term," said IATSE international president Matthew Loeb.
"Our goal was to achieve fair contracts that work for IATSE members in television and film – that address quality-of-life issues and conditions on the job like rest and meal breaks. We met our objectives for this round of bargaining and built a strong foundation for future agreements."
IATSE uses an electoral college style system through which locals are assigned delegates based on their size of memberships.