New Europe Film Sales has inked a host of deals on its Icelandic Oscar entry Under The Tree.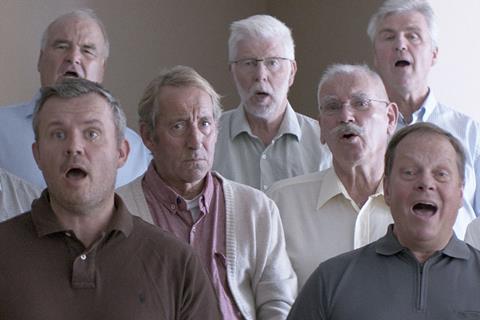 Directed by Hafsteinn Gunnar Sigurdsson (Either Way) and produced by Grimar Jonsson (Rams), the film premiered in the Horizons section at this year's Venice Film Festival and also played at Toronto and Zurich.
As previously announced, Magnolia acquired the North American rights to the film, while BAC and Scanbox pre-bought France and Scandinavia back in 2016.
Further deals have now been signed for UK (Eureka), Italy (Satine), Greece (Neo Films), Australia/NZ (Palace), Benelux (Paradiso), China (Times Vision), Estonia (Estin Film), Lithuania (Kino Pavasaris), Switzerland (Praesens), Austria (Cosmopolitan Film/Thimfilm), Poland (M2 Films), Ex-Yugoslavia (MCF), Czech & Slovakia (Bonton), Spain (La Aventura), Portugal (Alambique), Romania (Transilvania Film) and Hungary (Vertigo).
The black comedy starring Sigurdur Sigurjónsson (Rams) and Edda Björgvinsdóttir follows a spat between two neighbouring couples that unexpectedly and violently spirals out of control.
Under The Tree is a co-production between Iceland's Netop Films, Poland's Madants, Denmark's Profile Pictures, and Germany's One Two Films.
The project was supported by the Icelandic Film Centre, Danish Film Institute, Polish Film Institute, Nordisk Film & TV Fond, Eurimages, and ZDF/Arte.
New Europe Film Sales is attending this week's Tallinn Black Nights Film Festival in Estonia.