Chloe Grace Moretz tearjerker leaves Sex Tape and Sin City in the shade.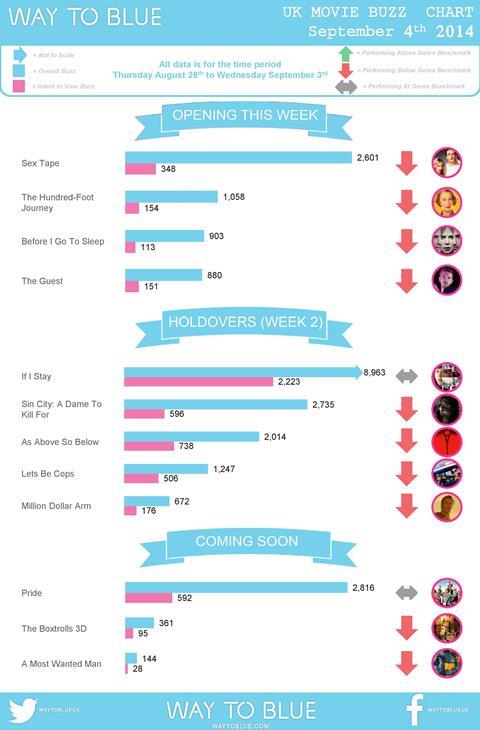 If I Stay, a film in which Chloe Grace Moretz plays a girl in a coma, has ruled social media buzz in the UK over the past seven days, according to Way to Blue.
The tearjerker, released last weekend in the UK, generated nearly 9,000 comments on social media networks, with around 25% of those expressing intent to view.
It drew nearly three times as many comments as sequel Sin City: A Dame To Kill For and comedy Sex Tape, which opens this weekend.
Upcoming British comedy drama Pride, which tells the story of gay and lesbian activists who supported miners during strikes in the mid-1980s, is coming in strong.
Ahead of its release on Sept 12, more than 2,800 comments were generated from Aug 28 to Sept 3, with more than 20% of them expressing intent to turn talk into cinema tickets.