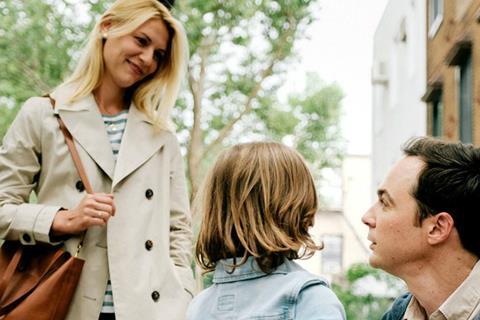 IFC Films has acquired US and Canadian distribution rights to recent Sundance premiere A Kid Like Jake starring Claire Danes, Jim Parsons, Octavia Spencer and Priyanka Chopra.
The film is adapted by Daniel Pearle from his play of the same name and is directed by Silas Howard. IFC plans a summer release. Bankside handles international sales.
A Kid Like Jake debuted in the Premieres section in Park City and follows New York City parents as they try to find the right primary school for their four-year-old son, Jake.
Parsons produced with Todd Spiewak, and Eric Norsoph for That's Wonderful Productions, Paul Bernon for Burn Later Productions, and Rachel Song for XS Media.
Executive producers are Jenette Kahn, Adam Richman, David Bernon, Sam Slater, Jackie Bernon, Rowan Riley, Phil Hunt, Compton Ross, Hilary Davis, Stephen Keliher, Patrick Howson, David Gendron, and Ali Jazayeri.
"We are excited and proud to be working with such an acclaimed group of actors and filmmakers to bring this timely, passion-driven and deft story to audiences beyond Sundance," Jonathan Sehring and Lisa Schwartz, co-presidents of IFC Films, said. "We believe that the powerful story will resonate with all audiences."
Arianna Bocco negotiated the deal for IFC Films with CAA on behalf of the filmmakers.]