Distributor sets June 30 theatrical and VOD launch.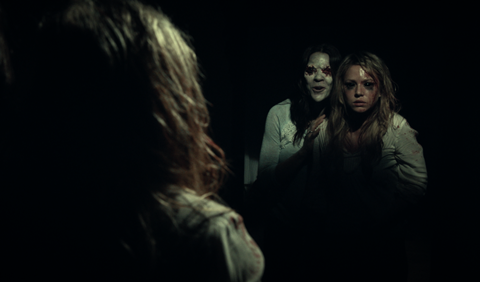 IFC Midnight has acquired the North American rights to Austin Reading's Darkness Rising.
The film written by Vikram Weet centres on Madison, a young woman who decides to visit her childhood home when she finds out it is about to be torn down.
When she was a child, her mother killed her baby sister and Madison narrowly escaped with her life. Now, as she tries to confront the demons that have haunted her ever since, Madison, her boyfriend, and cousin find themselves trapped in the house by the forces that may have driven her mother to commit murder.
Katrina Law, Tara Holt, Bryce Johnson, Heather Mazur, Myk Watford and Ted Raimi star.
Reading's debut feature film was produced by Storyboard Entertainment's Jason Potash and Paul Finkel, in association with Compass Entertainment's Marcus Fuller and Julie S. Fuller, and Daniel Hyman.
IFC will release theatrically and on VoD on June 30.
Arianna Bocco brokered the deal with Kevin Iwashina of Preferred Content.
"Austin's gripping storytelling is in the perfect hands with IFC, and we are excited to be partnering with their entire team to release this thrilling haunted story", Potash said.