Company ramps up unscripted and alternative division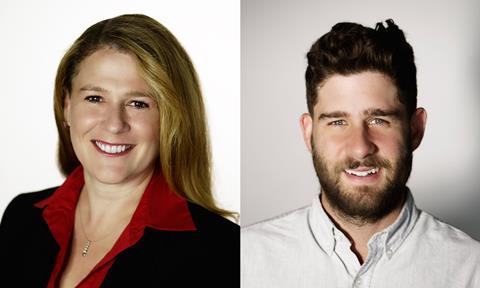 IM Global Television's president of unscripted & alternative, Phil Gurin, has revealed the hiring of Jennifer Colbert as vice president of development, Tim Rosenman as director of development and Casey Kelly as manager of development.
Colbert previously served as an executive producer and showrunner for networks including A&E, Lifetime and VH-1, as well as with production companies including Studio Lambert/All3 Media, 44 Blue Productions and Fishbowl Worldwide Media. Colbert has worked on reality shows like Talk Soup and Girls Next Door.
Rosenman joins IM Global TV having previously served as a development executive for Done and Done Productions and Lionsgate. He has worked on such shows as The City and The X Factor and was a consulting producer on American Idol for their season 14 finale and a new format for their 15th and final season.
Kelly worked under Gurin as manager of development for The Gurin Company, where she was involved in the development of programmes and pilots for ITV, NBC, CW, GSN, Oxygen, MSNBC and syndication as well as pitching to all major broadcast and cable networks. Kelly also served as a production assistant on TLC's What Not To Wear and worked on BBC's live event series Stargazing Live in London.
"It's exciting times here at IM Global Television as we begin assembling the first wave of a team with dedicated focus on formats and programmes with global appeal. With their varied professional backgrounds and experiences, I am thrilled to welcome Jennifer Colbert, Tim Rosenman and Casey Kelly, whose creative energy and passion will help us create, collaborate on and identify the most exciting new programs for all platforms both at home and around the world," said Gurin.
Colbert commented: "Phil Gurin is a proven and accomplished veteran in our industry, as well as a dynamic and inspiring leader. We have already assembled a fantastic group of professionals, and I am eager to apply my own experience and talent to what we are going to build together at IM Global Television."