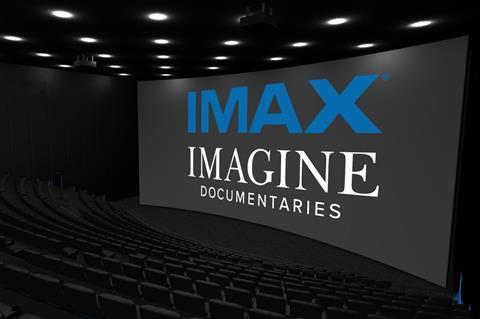 IMAX Corporation and Imagine Documentaries have signed a five-film deal that launches with Mars 2080.
The large-format event film will immerse viewers inside a colony on Mars set 60 years in the future and is directed by Eliza McNitt (Spheres), who co-writes with Lynn Renee Maxcy.
The film is based on a concept by Stephen Petranek, science writer and author of How We'll Live on Mars. The original concept follows a mother and daughter displaced from Earth by climate change who make the journey to Mars, adjust to life with hundreds of thousands of people from different countries living together, and become part of a new civilisation unencumbered by the mistakes of their past.
Brian Grazer (Apollo 13, Mars), Ron Howard (Apollo 13, Mars) and Justin Wilkes (Rebuilding Paradise, Mars) are producing Mars 2080 and executive producers include Michael Rosenberg and Marc Gilbar for Imagine; and Kimberly Doebereiner for P&G Studios.
The film is scheduled to be distributed globally in 2022.
The slate will cover topics ranging from space and exploration to natural sciences, music, civilisation, society and more.