UPDATE: Restructure will see around 100 people lose their jobs.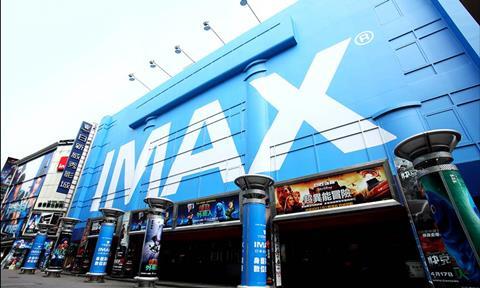 IMAX said on Monday approximately 100 full-time jobs including positions in China will be eliminated as part of cost-savings.
The large screen pioneer's share price has dipped by around 30% since April and the layoffs will account for roughly 14% of IMAX's global workforce.
The company is implementing a share-buy-back scheme enabling the repurchase of up to $200m in common shares by June 30, 2020. A previously announced $200m repurchase plan expires this month.
IMAX CEO Richard L. Gelfond anticipated the initiative will deliver $20m in annualised cost savings to free up cash flow as the company seeks to expand its theatre footprint and line up more original content and VR. The cost-savings are expected to result in a $15m impairment charge.
On Monday IMAX Corporation and AMC Theatres unveiled the IMAX VR Centre in New York – the first to be installed within a multiplex and the second such attraction following a launch in Los Angeles at the start of the year.
The centre is situated in the lobby of the AMC Kips Bay 15 in New York City and features 12 pods that carry filmed content and games and can each accommodate single or multiple users.
It is understood the interactive content experiences will range from five to 15 minutes in length.
IMAX is expected to open up to eight more VR centres this year in the US, Canada, the UK, China, Japan, France, and the Middle East.
Last November IMAX launched a $50m fund for VR content and is partnering with Warner Bros Home Entertainment to make VR experiences based on the Justice League and Aquaman properties, among others.