EXCLUSIVE: IMAX and Vue International are partnering on a second IMAX theatre following the commercial success of Copenhagen venue.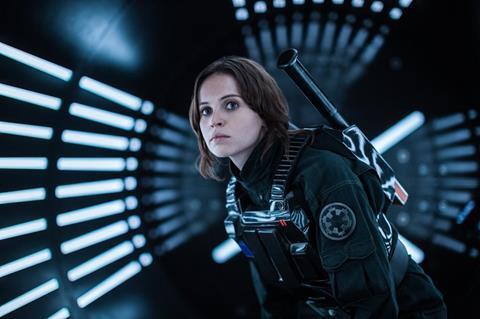 The new IMAX site at the CinemaxX multiplex at Bruun's Galleri Shopping Centre in Aarhus will launch in December with Rogue One: A Star Wars Story.
This deal builds on the companies working together on Denmark's first commercial IMAX cinema, which opened in April 2015 in Copenhagen.
That Copenhagen IMAX site has generated around 18% of the gross box office for all blockbusters released in Denmark and also ranks as the fifth highest-grossing IMAX theatre in Europe and the 12th worldwide.
Vue will now have two IMAX sites in its network, two in Denmark and two in England.
"The IMAX brand, cutting-edge technology and exciting lineup of films delivers a superior cinema experience that drives box office results, as evidenced by the extraordinary success of our IMAX theatre in Copenhagen –which we hope to replicate in Aarhus," said Tim Richards, CEO of Vue International.
"As we continue to expand our circuit globally, IMAX will serve as an important a part of our growth strategy."
"Today's agreement is a testament to the successful introduction of IMAX in Denmark, which revealed the huge demand for a fully immersive cinema experience in the country. I can't think of a better film to launch the site thanRogue One, since it's predecessor, Star Wars: The Force Awakens, was the highest-grossing IMAX title in Denmark," said Andrew Cripps, President of International and EVP, IMAX.
"We are proud to build on our partnership with one of the most respected exhibitors in Europe and we look forward to bringing IMAX to more audiences across Vue's network."
Vue International works across 10 countries, with 211 sites and 1,875 screens; Vue acquired CinemaxX, with cinemas in Germany and Denmark, in 2012.