EXCLUSIVE: Toronto distributor to release psychological thriller in early 2018.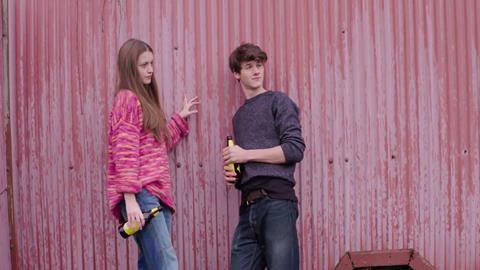 Indiecan Entertainment has picked up North American rights to Carolyn Saunders' feature debut The Wasting.
The Toronto-based distributor plans a first quarter 2018 release on the unofficial Canada-UK co-production that was developed in Canada.
The Wasting takes place in a seemingly idyllic English village where a teenage girl who harbours a secret Canadian boyfriend stumbles towards sexual awakening.
At the same time she goes on hunger strike in protest over her parents' domineering manner, the youngster begins to see a ghost and a dark family secret surfaces.
Saunders wrote the screenplay, and produced with Jeanne Strømberg and Alan Hausegger of StrømHaus Productions. The film was shortlisted for the CFC Features filmmaker initiative at The Canadian Film Centre.
British and Canadian talent flesh out the cast, which includes Lauren McQueen, former Disney star Alexz Johnson, Gray O'Brien, Shelagh McLeod, and Sean Stevenson and Brendan Flynn.
"I have known Carolyn since 2002 when I shot a film in Regina where Carolyn was originally based," Indiecan Entertainment's Avi Federgreen said. "Since then I have been following her career as a writer and director and knew that one day we would work together again."
"The Wasting was inspired by a real person, a young anorexic woman who believed a ghost was trying to kill her, but nobody listened," Saunders said. "I wanted to explore the hell of losing your credibility because of an illness, and to accurately portray the deeper underlying causes of anorexia. And to package it in a rollicking good story."