The producer announced on Tuesday his new production and finance venture launching with American Exit starring Dane Cook.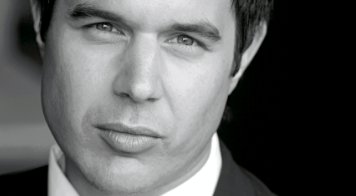 Privately-backed Cosmopolis will commit equity to acquisitions and original projects through its own resources and private European investment funds.
Leslie LeGrand serves as vice-president of Cosmopolis, while Gary Price is named CFO.
Vollkammer makes his feature directorial debut on American Exit alongside Tim McCann based on a screenplay the pair wrote together and are producing with Jennifer Konowal, Ross Kohn and Nancy Leopardi.
Principal photography wrapped in Los Angeles and Palm Springs last week on the story of a redemptive dying man who reconnects with his son. The cast includes John Savage, Udo Kier and Claire van der Boom.
It is currently developing a slate of modestly budgeted motion pictures that Vollkammer says explore inspirational, and socially relevant themes and issues.
"I've long admired the Participant business model, with its focus on substantial stories of social change," said Vollkammer. "We gravitate as a company to dramatic, eclectic material that has international appeal. We will fully finance our projects and work with various distribution partners, but we do not require a distribution agreement in advance of greenlighting a project.