Rakhshan Bani-Etemad's controversial feature picked up the screenplay award at Venice.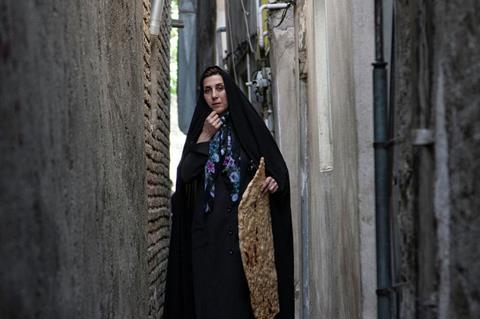 Iranian drama Tales (Ghesse-ha) has been sold by Paris-based sales agent Noori Pricture to Benelux (Contact Film) and Latin America (Cineplex).
The LatAm deal was closed in Toronto while the Benelux agreement was made in Venice, where the film won the best screenplay award for director Rakhshan Bani-Etemad and Farid Mostafavi.
The film knits together the stories of seven characters linked by shared struggles - social, economic, political - to create a microcosm of Iranian working-class society.
It marks the end of an eight-year hiatus from narrative filmmaking from Bani-Etemad, who has previously won festival awards with features including Under the City's Skin (2001) and Our Times (2002).
Bani-Etemad shot Tales two years ago but it could not be shown during the presidency of Mahmoud Ahmadinejad. Its frank depiction of contemporary Iranian society, of the plight of women in the country and of the difficulties facing workers and students, upset the censors.
Now, under Ahmadinejad's successor, Hassan Rouhani, there has been a cultural thaw and the film can finally be seen at home and abroad.
Tales premiered at Iran's Fajr International Film Festival in February and - following Venice and Toronto - will be seen at festivals including London, Busan, Thessaloniki and Hamburg.