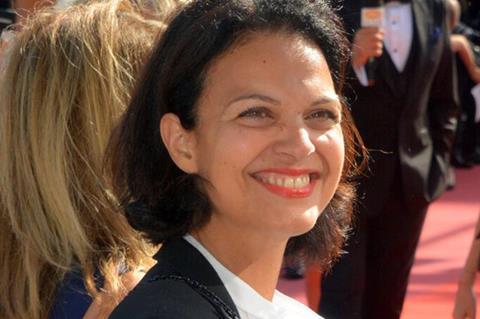 Isabelle Giordano is to step down as the managing director of Unifrance at the end of July after six years in the role, the French cinema promotional body has announced.
Giordano took up the role in 2013 and has steered the organisation through a complex time for French cinema internationally, amid the rise of global digital platforms and competition from high-end drama for cinema.
There were no details on Giordano's replacement or her next role.
Unifrance president Serge Toubiana highlighted the role Giordano had played in raising the profile of the numerous French cinema festivals and Rendez-Vous with French Cinema, organised by the body across the world.
He also praised Giordano for her work supporting French cinema exports in the digital era, which has seen traditional export models come under pressure.
"After these six years spent defending the interests of French cinema internationally, I will move on from this role with a sense of mission accomplished in a sector undergoing huge change," said Giordano.
"I'm happy to have succeeded in accompanying Unifrance in its digital shift and in the face of new challenges in terms of distribution," she continued, adding: "I intend to continue my commitment to serving French cinema in the future."
Former cinema journalist Giordano was the main presenter of Canal Plus's daily film programme Journal du Cinema from 1991 to 2002, before moving to film programmes on state broadcaster France 2, radio station France Inter and Franco-German broadcaster Arte at the same as contributing to numerous other shows and writing six books.
In 2006, she also founded the association Cinema pour Tous, aimed at making cinema accessible to all parts of society, and is also a member of several boards of directors, including the Forum des Images and the Forum d'Avignon.
Founded in 1949, Unifrance is celebrating its 70th anniversary this year. As well as coordinating a national strategy for the export of French cinema, the body also assists at some 60 film events worldwide, supporting French talent and industry professionals.
It also organises a number of French cinema festivals worldwide including the Rendez-Vous with French Cinema in Paris in January, which is the biggest market for French cinema outside of Cannes; the Rendez-Vous with French Cinema in New York in March and the upcoming French Film Festival in Japan, running June 20-23 in Yokohama.
It also oversees the collection of international box office data for French cinema and the annual report on the performance of French cinema worldwide which traditionally released at the Paris Rendez-Vous.