Italy's famed production house Cinecittà Studios is set for a major relaunch.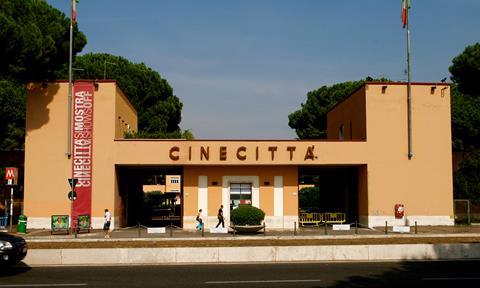 In 2016, the famous Rome studios - where US productions such as Ben-Hur and Gangs Of New York filmed as well as many Italian masterpieces from Federico Fellini to Nanni Moretti - returned to state ownership after 20 years' of private management.
Now, a €37m investment from Italy's Ministry of Culture will see the studios expand in terms of its facilities and its wider cultural remit, becoming a creative hub for all audiovisual production, including videogames.
The refurbishment will span the next three years. The aim is for the business to break even by the end of that period. Currently, 60% of the studio's budget is covered by earnings.
"We are going to build two new soundstages, one of which will be the biggest in Cinecittà," announced Roberto Cicutto, president of Luce-Cinecittà, the state-owned company managing the studios. "We will also restore the Teatro 7, which was destroyed by the bombings during the Second World War. It will have a pool for underwater shooting as well as new technologies."
In addition, existing soundstages will also be renovated, together with the 10 hectare-backlot that includes sets such as renaissance Florence, ancient Rome, the Gangs Of New York pier and a pool built for Fellini's Casanova.
"In contrast to the general trend of privatisation, Cinecittà returned to be a public outfit because, after 20 years, it was clear that private management was simply not working," explained the minister of culture Enrico Franceschini. "Thanks to the new law, Cinecittà can now become the centre of a new hub that includes production, post-production, exhibition, education and preservation."
New initiatives will include Cinecittà hosting the MIAC, a museum of audiovisual content that is backed by Oscar-winning production designer Dante Ferretti.
The national school of cinema (Centro Sperimentale) will partner with the studios for an educational program aimed at passing expertise in crafts from older to younger generations.
The Istituto Luce archive of film (one of the biggest in Europe) will join forces with the RAI-owned archive. Together, the two will cover more than a 100 years of Italian history with their collection of images.
Finally, as the new cinema law dictates, videogames and new technologies will be part of the renovation.
The Cinecittà Game Hub will be a complex of 1,000 square metres dedicated to research and development in the field of videogames, including a dedicated soundstage for VR projects and motion-capture. A private contractor will be chosen will manage it.
In recent years, thanks to a favorable 30% tax credit, Cinecittà Studios has hosted a growing number of international productions from Baltasar Kormakur's Everest to Paolo Sorrentino's The Young Pope. Currently, the TV series The Name Of The Rose (produced by Rai Fiction, TMG, Palomar and 11 Marzo Film), starring John Turturro and Rupert Everett, is shooting at the facility.