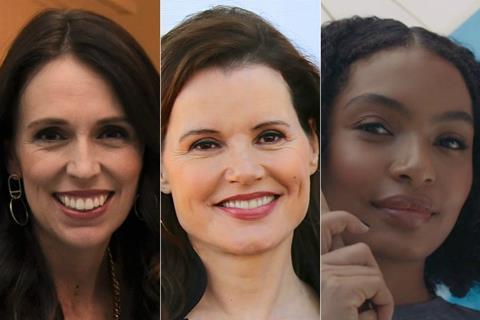 A high-profile line-up of speakers has been revealed for Power of Inclusion Summit, set to be held in New Zealand on October 3 and 4. The event is being hosted by the New Zealand Film Commission (NZFC) and Women in Film and Television International, with support from The Walt Disney Studios.
Oscar-winning actress Geena Davis, who is also the founder and chair of the Geena Davis Institute on Gender in Media, New Zealand prime minister Jacinda Ardern and US actress Yara Shahidi are among 35 speakers, many of whom are flying in from around the world to attend the two-day event in Auckland, which will focus on representation in film and TV.
Others lined-up to deliver keynote presentations, panel discussions and case studies include Mulan and Whale Rider director Niko Caro; Sorry To Bother You producer Charles D. King; Philippa Boyens, the Oscar-winning co-writer and producer of the Lord of the Rings and Hobbit trilogies, and Franklin Leonard, founder of The Black List.
The sessions will aim to tackle ongoing issues related to inclusion and representation, positing future action to create a more inclusive industry, with a line-up that has been designed to include people of colour, women, inter-faith, indigenous, LGBTQI and people with disabilities.
In an effort to realise practices for which it is campaigning, the summit will offer a complimentary crèche for those attending with children under five and has breastfeeding spaces available while making clear that breastfeeding anywhere at the event is welcomed.