EXCLUSIVE: Director issues statement on his reasons for defying filmmaking ban, ahead of Berlinale Taxi premiere.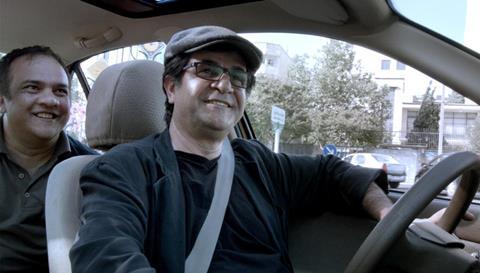 Director Jafar Panahi has issued a statement on his reasons for defying a filmmaking ban by Iranian authorities ahead of the premiere of his latest feature Taxi in competition at the Berlin Film Festival (Feb 5-15).
"I'm a filmmaker. I can't do anything else but make films. Cinema is my expression and the meaning of my life," he wrote.
"Nothing can prevent me from making films as when being pushed to the ultimate corners I connect with my inner-self and in such private spaces, despite all limitations, the necessity to create becomes even more an urge.
"Cinema as an Art becomes my main preoccupation. That is the reason why I have to continue making films under any circumstances to pay my respect and feel alive."
Taxi is Panahi's third feature since the Iranian authorities banned him from making films at the end of 2010.
It follows This is Not a Film, which was smuggled out of Iran on an USB key hidden in a cake, and Closed Curtain, about two fugitives hiding in a house on the Caspian Sea, which was in competition in Berlin 2013.
Mobile film studio
This time around, Panahi has circumvented the ban by turning a yellow cab into a mobile film studio with a camera placed on the dashboard.
As the cab drives through the vibrant and colourful streets of Tehran, it picks up a diverse mix of passengers, who speak candidly with the driver, played by Panahi.
The film is scripted and acted even though it has a documentary feel.
Not under house arrest
At the end of 2010, Panahi was sentenced to six years in prison and banned from making films, giving interviews and travelling abroad for 20 years.
His sentence came in the wake of the popular 2009 Green Wave uprising, protesting the alleged, rigged re-election of former president Mahmoud Ahamadinejad.
The director was originally arrested while attending a graveside commemoration service for Neda Agha-Soltan, a young protestor whose shooting dead by a state militiaman during the Green Wave protests was captured on video and broadcast worldwide on the Internet.
An Iranian court upheld the bans and six-year sentence on appeal in October 2011 but the prison term has yet to be applied and hovers over Panahi's head.
Paris-based Celluloid Dreams is handling international sales of Taxi.