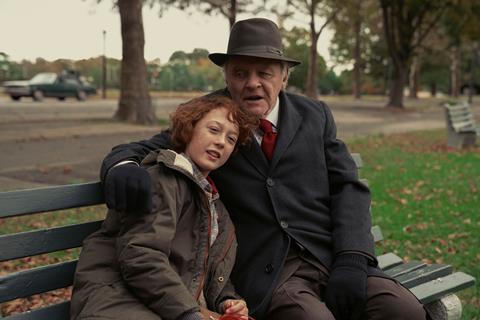 James Gray's Armageddon Time has taken the early lead on Screen's Cannes jury grid with an average of 2.8 (with one score incoming), whilst the first scores for Jerzy Skolimowski's EO, Tarik Saleh's Boy From Heaven and Arnaud Desplechin's Brother And Sister are also in.
Period drama Armageddon Time, which stars Jeremy Strong, Anthony Hopkins and Anne Hathaway, received fours (excellent) from Le Monde's Mathieu Macheret and Time Magazine's Stephanie Zacharek.
It also scored threes (good) from four of our jurors, but its average was dragged down by The Guardian's Peter Bradshaw who scored it a one (poor).
Gray beats the 2.4 average for his 2013 competition title The Immigrant.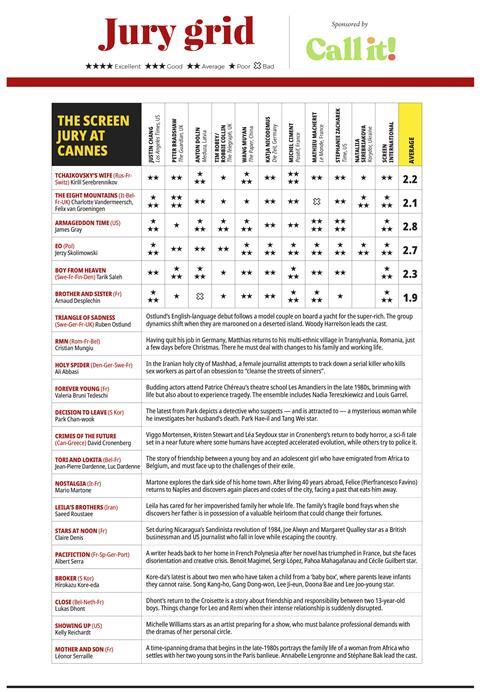 Click top left to expand
Skolimowski's EO is currently second on the grid with an average score of 2.7. A contemporary take on Robert Bresson's 1966 classic Au Hasard Balthazar, it sees a donkey begin life in a Polish circus only to end up in an Italian slaughterhouse. It secured eight scores of three (good) and three twos (average).
The Polish director returns to Cannes with his sixth film in Competition, after he last premiered Torrents Of Spring in 1989.
Meanwhile, Saleh's Boy From Heaven moves ahead of The Eight Mountains with a middling average score of 2.3, after failing to score more than a three from any of our jurors.
Desplechin's Brother And Sister is currently bottom of the grid with a 1.9 average. It scored a zero (bad) from Meduza's Anton Dolin. Both titles are still waiting for one more score from our critics.
Ruben Ostlund's dark comedy Triangle Of Sadness and Cristian Mungiu's R.M.N will take their place on the jury grid tomorrow.