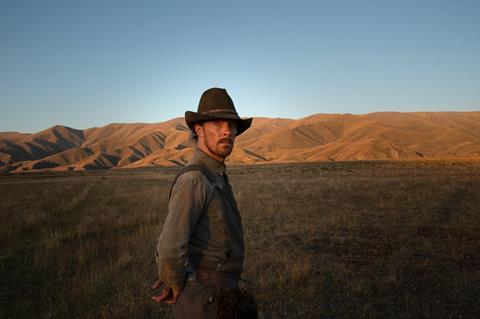 Jane Campion's The Power Of The Dog has been named as the 59th New York Film Festival's (NYFF) Centerpiece selection.
Campion's psychological take on the western genre marks a return to the awards festival circuit for Netflix after the streamer did not ask its filmmakers to travel in support of its awards contenders last season.
Adapted from the 1967 novel by Thomas Savage, The Power Of The Dog takes place on a Montana cattle ranch in the 1920s where the arrival of a young widow and her son (Kirsten Dunst, Kodi Smit-McPhee) at the home of her new husband (Jesse Plemons) exacerbates tensions with the man's bullying brother (Benedict Cumberbatch).
The film will receive its world premiere in Competition at Venice Film Festival.
Four of Campion's previous films – Sweetie (1989), An Angel At My Table (1990), The Piano (1993), and Holy Smoke (1999) – have been official selections of NYFF. In 2017 Film at Lincoln Center stage a Campion retrospective.
NYFF59 will feature a combination of in-person, outdoor, and virtual screenings and runs from September 24-October 10. As previously announced, the opening night film is the world premiere of Joel Coen's The Tragedy Of Macbet.