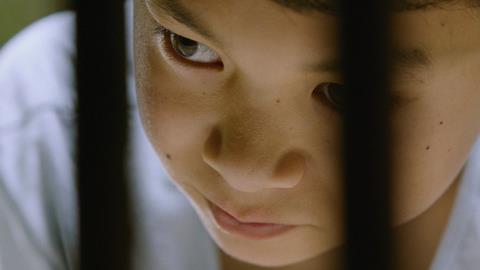 Japan's Nikkatsu Corp has picked up international rights to Ainu Mosir, directed by Japanese filmmaker Takeshi Fukunaga, which was awarded with a special jury mention at this year's Tribeca Film Festival.
Set amongst the indigenous Ainu community in Hokkaido in northern Japan, the film follows a 14-year old Ainu boy as he searches for a spiritual connection to his recently deceased father.
The film was co-produced by New York-based Cineric and Japan's Booster Project, with China's Zhu Yifei as co-producer. The cast is headed by Kanto Shimokura, Emi Shimokura and Debo Akibe, with an appearance by Lily Franky (Shoplifters).
It has also been selected for the International New Talent Competition of the upcoming Taipei Film Festival, which is scheduled to take place as a physical event, but without overseas visitors, from June 25-July 11.
Fukunaga, who is from Hokkaido, studied filmmaking in New York before moving his base to Tokyo in 2019 to develop new projects. His debut feature, Out Of My Hand, premiered in the Berlinale's Panorama section in 2015 and won the best US fiction award at LA Film Festival. It was later released through Ava DuVernay's Array in the US followed by a release in Japan in 2017.
Ainu Mosir, Fukunaga's second film, was selected for Cannes Cinéfondation, NHK Sundance screenwriting workshop and Sam Spiegel International Film Lab.
Nikkatsu's slate for the Cannes Marche du Film Online also includes Natsuki Seta's Georama Boy Panorama Girl, based on Kyoko Okazaki's best-selling manga of the same name, and Kiyoshi Kurosawa's Second World War drama Wife Of A Spy.