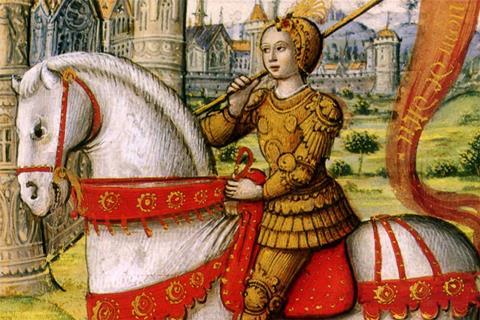 A new international TV series based on the life of Joan Of Arc is being developed by Marc du Pontavice of One World Films and Federation Entertainment's Pascal Breton.
The series is co-scripted by the writer-director Alix de Maistre (Pour Un Fils) and writer and historian Xavier Kawa-Topor, former director of the European Center of Art and Medieval Civilization in Conques.
Federation Entertainment will handle international sales on the series.
Joan Of Arc was a French peasant who helped the French defeat the English during the Hundred Years's War before she was burned at the stake. She was subsequently canonized as a saint by the catholic church. Her life has inspired numerous film adaptations in the past, including those by Luc Besson and Carl Theodor Dreyer.
Film and TV Production company One World Films was founded in 2006 by Marc du Pontavice. Their previous projects include Gainsbourg, A Heroic Life by Joann Sfar and War of the Buttons by Yann Samuell.
European studio and production company Federation Entertainment, launched by president and founder Pascal Breton in 2013, currently has 12 series in production.
These include the second season of Netflix France's first original series Marseille starring Gerard Depardieu, and Oliver Goldstick's The Collection, a co-production with Lookout Point for BBC Worldwide and Amazon's first UK original drama.