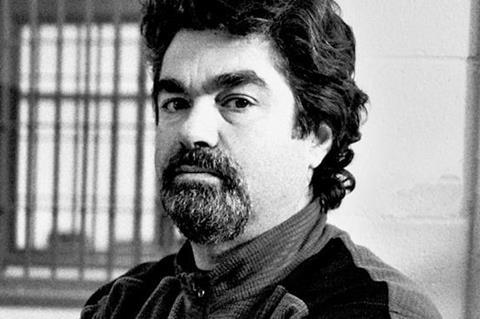 The International Documentary Association has announced the initial round of nominees for the 2017 IDA Documentary Awards.
Nominees for best feature and best short, and awards for creative recognition, will be announced on November 1.
The IDA will honour director Marcel Mettelsiefen's Watani: My Homeland with the Pare Lorentz Award. Also receiving a special mention in the category is Joe Berlinger's (pictured) Intent To Destroy.
In the limited series category, nominees include The Defiant Ones, Allen Hughes' exploration of the friendship between Jimmy Iovine and Dr. Dre; The Vietnam War, Ken Burns and Lynn Novick's 10-part, 18-hour American television documentary series; and Jenner Furst's documentary series, TIME: The Kalief Browder Story, which tells the story of an innocent high school student who was imprisoned for three years at Rikers Island without a conviction.
The 2017 IDA Documentary Awards nominees are:
ABC News VideoSource Award
Blood On The Mountain, dirs Mari-Lynn Evans and Jordan Freeman
Elián, dirs. Tim Golden and Ross McDonnell
Icarus, dir. Bryan Fogel
LA 92, dirs. Dan Lindsay & TJ Martin
Obit., dir. Vanessa Gould
Best Curated Series Award
American Experience, executive producer (ep) Mark Samels
Dokumania, ep. Anders Bruus
Independent Lens, ep. Lois Vossen and Sally Jo Fifer
POV, ep. Justine Nagan and Chris White
REEL SOUTH, ep. Rachel Raney and Amy Shumaker
Best Limited Series Award
Daughters Of Destiny, ep. Vanessa Roth
The Defiant Ones, ep. Allen Hughes, Doug Pray, Andrew Kosove, Broderick Johnson, and more
The Keepers, ep. Ryan White and Jessica Hargrave
The Vietnam War, ep. Ken Burns
TIME: The Kalief Browder Story, ep. Jenner Furst and Nick Sandow
Best Episodic Series Award
Anthony Bourdain Parts Unknown, ep. Anthony Bourdain, Christopher Collins, Lydia Tenaglia and Sandra Zweig
Chef's Table, ep. David Gelb, Matthew Weaver, Brian McGinn, Andrew Fried, Dane Lillegard and Matthew Hilliard
Leah Remini: Scientology And The Aftermath, ep. Leah Remini, Aaron Saidman, Alex Weresow, and more
MARS, ep. Ron Howard, Brian Grazer, Michael Rosenberg, Dave O'Connor, Jon Kamen, and more
Planet Earth II, ep. Michael Gunton
Best Short Form Series Award
Field Of Vision, ep. Laura Poitras, AJ Schnack and Charlotte Cook
Shorts On Time, ep. Julie Parker Benello
The Guardian Documentaries, ep. Charlie Phillips and Lindsay Poulton
The New York Times Op-Docs, ep. Kathleen Lingo
The Secret Life Of Muslims, ep. Joshua Seftel and Reza Aslan
David L. Wolper Student Documentary Award
Believers, dir. Ray Whitehouse
Chomo, dir. Maayan Arad
How To Make A Pearl, dir. Jason Hanasik
Man On Fire, dir. Joel Fendelman
Room 140, dir. Priscilla Gonzalez Sainz
The 33rd edition of the annual ceremony will take place December 9 at the Paramount Theatre in Los Angeles.