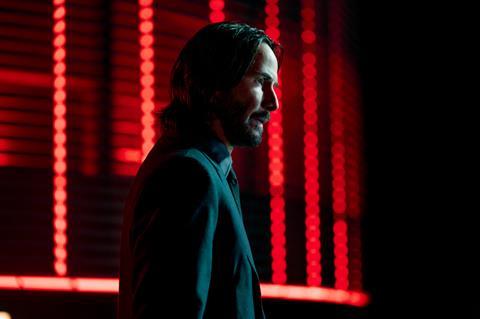 Lionsgate has reported strong financial results for its fourth quarter, with John Wick: Chapter 4 and other new films boosting the mini-major's performance.
The company said it is pushing ahead with plans to separate Lionsgate and its Starz subscription platform operation by the end of this year. And it suggested that the impact of the US writers strike on its financial picture will be "modest," at least until the strike extends beyond three months.
For the quarter ending March 31, Lionsgate had revenue of $1.1bn, up 17% year-on-year and $92m ahead of Wall Street predictions. Adjusted earnings per share were $0.21.
For the full fiscal year of 2023, the company's revenue was $3.85bn and adjusted earnings per share were $0.04.
As well as franchise entry John Wick: Chapter 4, released near the end of the quarter and now with a worldwide gross of $428.8m, the company cited the contributions of drama Jesus Revolution and action thriller Plane. Revenue from Lionsgate's 18,000-title film and television library, meanwhile, increased to a record $884m for the past 12 months.
Revenue for the quarter from the company's film and TV production segments was up 25% to $823.6m, and profit was up 48% to $122.6m. The film business alone saw an 85% jump in revenue and 89% jump in profit.
During a conference call with analysts to discuss the results, Lionsgate chief financial officer Jimmy Barge suggested that if the current writers strike lasts no longer than the three-month strike of 2008 it will not have significant impact on Lionsgate's motion picture group. "Up to that point I think the financial impact for us, if any, would be modest," Barge said.
Company CEO Jon Feltheimer revealed during the conference call that Lionsgate recently acquired worldwide distribution rights to Quentin Tarantino features Kill Bill: Vol 1, Kill Bill: Vol 2 and Jackie Brown, adding the films to is portfolio of Tarantino titles.
Lionsgate plans to release a new, remastered 4K edition of Kill Bill: Vol 1 this year, Feltheimer added, to celebrate the film's twentieth anniversary.