Juliette Binoche will serve as president of the international jury at the 69th Berlin International Film Festival (Feb 7-17, 2019).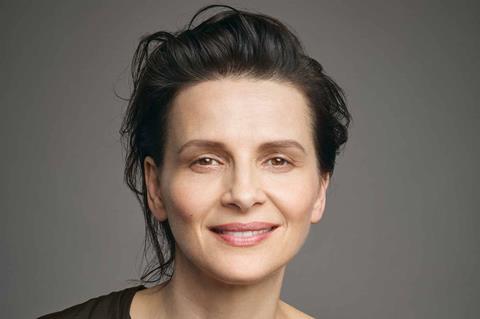 The Chocolat actress has appeared in more than 70 films. She won both the Berlin Silver Bear, Bafta and an Oscar for her performance in Anthony Minghella's The English Patient.
Her recent credits include Claire Denis's High Life and Olivier Assayas's Double Lives.
Last year's Berlin jury was led by German director Tom Tykwer – they awarded the Golden Bear to Adina Pintilie's Touch Me Not.
"I'm very pleased that Juliette is president of the 2019 International Jury. The festival shares a strong connection with her, and I'm very happy that she'll be returning to the festival in this distinguished position," said Dieter Kosslick, who is serving his last year as director of the Berlinale in 2019.
"Thank you for this tremendous honour and invitation for your last Berlinale, dear Dieter, it means the world to me! I'm looking forward to this special rendez-vous with the entire jury and will embrace my task with joy and care," added Juliette Binoche.