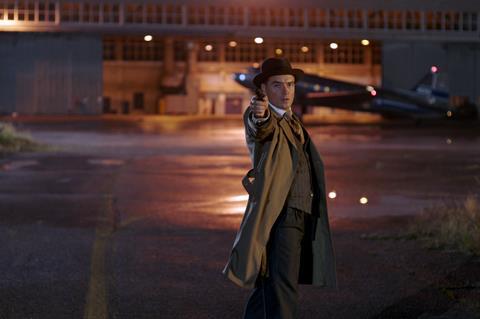 UK sales outfit Kaleidoscope Film Distribution has boarded Estonian spy thriller Dawn Of War and added several new titles to its slate ahead of next month's European Film Market (EFM).
Directed by Margus Paju, the Second World War thriller was released in Estonia under the title O2 and led the box office following its release on October 9, recording more than 40,000 admissions over its first three weekends.
Kaleidoscope will handle world sales, and also holds UK rights where it is planning a theatrical release this summer, pandemic restrictions permitting. It will also screen the film at the EFM, which runs online from March 1-5.
Produced by Estonia's Nafta Films and Taska Film, Dawn Of War stars Priit Võigemast as real-life spy Feliks Kangur who was tasked with catching a Soviet double agent, and preventing a catastrophic Red Army invasion.
Kaleidoscope is also taking sales duties on UK comedy-drama Rare Beasts, written and directed by and starring Billie Piper. The film, which premiered at Venice in 2019, is set for UK release later in the year through Republic Film Distribution.
The company will also handle sales duties on Dave Minogue's Irish comedy Poster Boys, which premiered at the Galway Film Fleadh last July.
Another new Kaleidoscope title is Ray Burdis' To Be Someone, a loose follow-up to Mod classic Quadrophenia, which features several members of the original film's cast including Leslie Ash and Toyah Wilcox. It is due to be released in the UK in May through Kaleidoscope.
The company is also beginning sales on Scott Hansen's anthology horror movie Bad Candy. Epic Pictures is handling the US release while Kaleidoscope is aiming to release it day-and-date in the UK ahead of Halloween.
During the EFM, the UK outfit will be screening the first footage from its Australian-made action movie, The Siege Of Robin Hood, directed by Paul Allica, which is in post-production and should be ready for Cannes.
Kaleidoscope's Mary Quant doc, directed by Sadie Frost and titled Quant, is now complete and expected to surface at a festival later in the year.
The company has also confirmed a further pre-sale on Tin Hat Productions' war movie Spitfire Over Berlin with Transmission for Australia, following a US pre-sale to Shout Factory.