A total of 10 emerging directors will be presented at Karlovy Vary.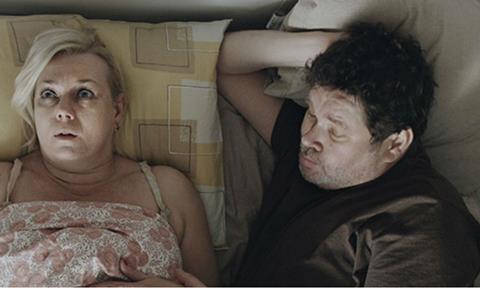 Future Frames, the European Film Promotion (EFP) showcase of emerging European filmmakers, has unveiled its 2017 selection.
The 10 names will be presented at the Karlovy Vary International Film Festival (June 30 – July 8).
This year's cohort of film students and graduates includes Finnish director Kirsikka Saari, who has an Oscar nomination for her 2013 comedy short Do I Have to Take Care of Everything, as well as Damián Vondrášek, who has been nominated for best short film at the national Czech Lion Film Awards for Imprisoned.
The other countries represented include Georgia, Iceland, Latvia, The Netherlands, Romania, Slovakia, Slovenia and Sweden.
The four-day event, which runs July 2-5, showcases the filmmakers and their work and gives them a chance to meet with attending industry.
The Future Frames initiative is supported by Creative Europe's Media Programme as well as the film bodies of the ten participating countries.
Future Frames 2017 Participants:
Damián Vondrášek (Czech Republic) Imprisoned
Kirsikka Saari (Finland) After The Reunion
Giorgi Mukhadze (Georgia) Waiting For Ana
Elsa María Jakobsdóttir (Iceland) Atelier
Liene Linde (Latvia) Seven Awkward Sex Scenes. Part One
Joren Molter (The Netherlands) Greetings From Kropsdam
Matei Lucaci-Grunberg (Romania) Bones For Otto
Michal Blaško (Slovakia) Atlantis, 2003
Katarina Morano (Slovenia) Ljubljana-München 15:27
Maria Eriksson (Sweden) Schoolyard Blues