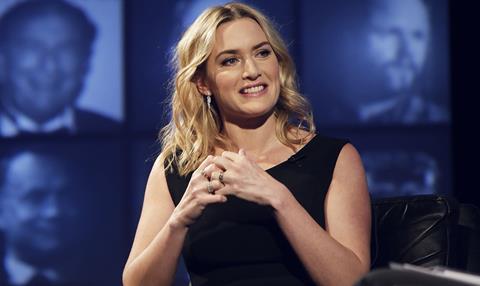 The Film Society of Lincoln Center has announced the full line-up for the Special Events section, Main Slate shorts and an added Retrospective title for the 55th Annual New York Film Festival.
The Special Events section will feature A Conversation With Kate Winslet, in which the actress will talk about her career and her latest role in the festival's closing night selection, Woody Allen's Wonder Wheel.
Special Events will host the world premieres of Claude Lanzman's Four Sisters, a quartet of films centred on women who survived the holocaust; Spielberg, an HBO documentary about the filmmaker's career; Susan Froemke's The Opera House, which takes viewers through the history of the Metropolitan Opera House; and Jennifer Lebeau's Trouble No More, a concert film of Bob Dylan's '79-'80 tour that intersperses archival footage with sermons delivered by Michael Shannon.
Also featured in Special Events section is A Conversation With Vittorio Storaro and Ed Lachman, in which the veteran cinematographers, both with films in the festival, discuss their and collaborations. A restoration of G.W. Pabst's Pandora's Box will be presented along with the world premiere of a new orchestral score by composer Jonathan Ragonese.
The Retrospective Section has added Nice Girls Don't Stay For Breakfast, Bruce Weber's documentary of Robert Mitchum, and four shorts programmes.
Click here for full details.