APRIL 29 UPDATE: Hondros, The Divine Order win audience awards.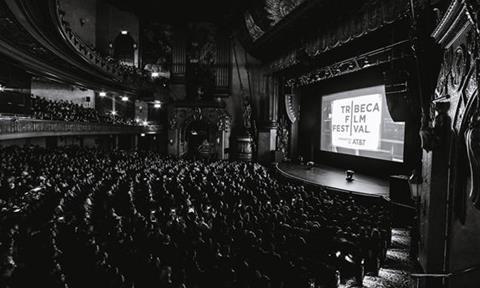 Rachel Israel's Keep The Change was named best U.S. narrative and Elina Psykou's Son Of Sofia best international narrative as the Tribeca Film Festival handed out juried awards on Thursday evening.
Bobbi Jene directed by Elvira Lind won the best documentary award. Israel also won the Best new Narrative Director award.
For the fifth year, Tribeca recognised innovation in storytelling through its Storyscapes Award for immersive storytelling, which this year went to Treehugger: Wawona.
Alessandro Nivola won the Best Actor in a U.S. Narrative Feature Film award for One Percent More Humid, while Nadia Alexander received Best Actress in a U.S. Narrative Feature Film for Blame.
Best Screenplay in a U.S. Narrative Feature Film went to Angus MacLachlan for Abundant Acreage Available.
Best Actor in an International Narrative Feature Film went to Guillermo Pfening for Nobody's Watching (Colombia, Argentina, Brazil, USA, Spain), and corresponding best actress honours went to Marie Leuenberger for The Divine Order (Switzerland).
Bohdan Sláma won the Best Screenplay in an International Narrative Feature Film for Ice Mother (Slovakia, France).
Audience award winners announced on Saturday were Greg Campbell's Hondros and Petra Volpe's The Divine Order (Die Göttliche Ordnung, Switzerland).
This year's festival runs through April 30, when organisers will screen all the award-winning films. The festival programmed 97 features, 57 shorts, and 30 immersive storytelling projects from 41 countries.
The winners of the Audience Awards will be announced on April 29.
For the full list of winners click here.