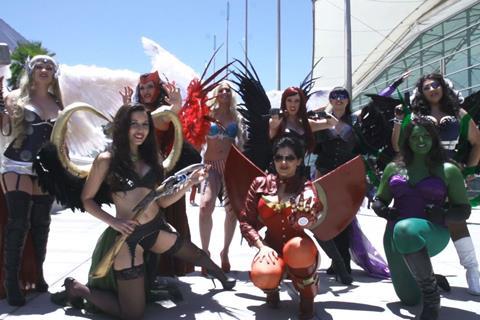 Kew Media Group has added three titles to its slate ahead of next week's European Film Market (EFM), acquiring worldwide sales rights for Painkillers, I, Dolours and Cosplay Universe.
Painkillers is a genre-busting thriller starring Adam Huss (Power) and Madeline Zima (Californication, The Sixth Sense), directed by Roxy Shih (The Tribe).
I, Dolours is a documentary portrait of militant IRA activist Dolours Price from footage that couldn't be broadcast in her lifetime, directed by Maurice Sweeney (Saving The Titanic).
Cosplay Universe is an insider view on the cosplay/Comic-Con industry, featuring prominent figures such as Stan Lee and cosplayers Yaya Han and Jessica Nigri.
Kew Media's EVP of Sales, Jonathan Ford, will present the films to distributors at the market, where all three films will be making their debut.
These are additions to the existing Kew Media slate, which includes Perfect Skin, a thriller about a young Polish woman in London who meets a mysterious American tattoo artist, starring Richard Brake (Game Of Thrones).