The 13th edition of DIFF has revealed its winners with The Dark Wind scooping top prize.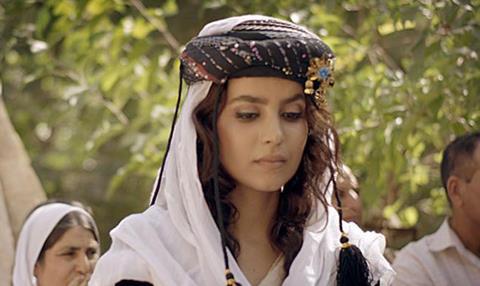 Kurdish director Hussein Hassan's drama The Dark Wind, about a Yazidi community attacked by Isis fighters, has won best fiction feature in the central Muhr Feature competition devoted to Arab cinema at the 13th edition of the Dubai International Film Festival (DIFF).
The feature revolves around a young Yazidi couple - Reko and Pero - who are separated on the eve of their wedding when ISIS fighters attack their village.
The prize for best non-fiction feature went to Lebanese film-maker Maher Abi Samra's A Maid For Each, capturing the inner workings of a Beirut employment agency supplying Asian and African domestic staff.
Lebanese film-maker Eliane Raheb's Those Who Remain, about an elderly farmer determined to remain on his remote mountain farm, defying age and the political tensions around him, won the jury prize.
It was the second win for Rehab at DIFF this year after she shared the top prize at the festival's co-financing market the Dubai Film Connection (DFC) for her upcoming documentary The Great Family about an adopted French woman who discovers she may be the daughter of Palestinian refugees.
Egyptian Mohammed Hammed won best director for Withered Green, which is about an insular, conservative young woman acting as a guardian for her younger sister, facing up to the complications of living alone without a male in the household in Egypt's patriarchal society.
Best actor went to Egypt's Ali Sobhi for his performance in Ali, The Goat, And Ibrahim as a young man in love with his pet goat Nada, who sets off on a journey of self-discovery across Egypt.
Lebanon's Julia Kassar won best actress for her performance in Tramontaneas as the mother of a blind man who sets off across rural Lebanon in search of his real identity after discovering his ID card is forged.
Emirati winners
In the section devoted to local cinema, Abdulla Al Kaabi won best feature for his daring Only Men Go To The Grave, tackling themes of gender identity and homosexuality in Arab society.
Yaser Alneyadi won best director for Shrimp about a group of people bought together under absurd circumstances.
Shatha Masoud won best short film for Mamsous, in which three artists speak candidly about their personal battles with depression and anxiety.
It was one of the strongest Emirati competitions since the creation of DIFF, featuring five features and seven short films.
The Shorts
In the shorts section, Tunisian director Mehdi M. Barsaoui's We Are Just Fine Like This, about an elderly man who is dreading being care for by his daughter, won best short film.
Lebanese director Mounia Akl - one of Screen's first Arab Stars of Tomorrow this year - won the jury prize for Submarine, set in a world awash with rubbish.
The section for short films out of the Gulf was dominated by Saudi Arabia. Mohammed Alholayyil's 300KM, about the complicated journey of an unrelated man, woman and child in a small car across Saudi Arabia, won the jury prize while Bader Alhomoud's The Bliss of Being No One clinched the best film.
Running Dec 7-14, DIFF screened a total of 156 films from 55 territories and in 44 languages, 57 of which were world or international premieres.