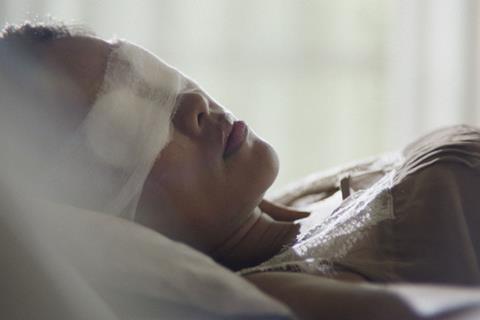 In the country's first ever submission to the Academy Awards, Laos has selected Mattie Do's Dearest Sister as its entry for the best foreign-language film category.
Co-produced by Lao Art Media, France's Screen Division and Estonia's Oree Films, the thriller was selected for Cannes' La Fabrique des Cinémas du Monde programme in 2014 and received its world premiere at Austin's Fantastic Fest in September 2016.
The story follows an impoverished young woman, Nok, who moves to Vientiane to take care of a cousin, a wealthy woman married to an Estonian expat. The cousin is losing her sight and simultaneously seeing ghosts that communicate a series of numbers to her, which Nok eventually uses to win the lottery.
Mattie Do, the first female director of a Lao feature film, previously directed Chanthaly, about a sick woman experiencing visions of her dead mother. Dearest Sister is her second feature.
"The greatest challenge of making a film in Laos is having to work with no resources, hardly any budget and almost no professional infrastructure for films," said Do.
"However, the benefits of working in a new environment like Laos without pre-existing structure is that everything I make is new. Because there aren't any locked expectations about what a Lao film should be, I have the freedom to create something completely unique that hasn't existed before."
Dearest Sister was selected by Laos' newly formed AMPAS Selection Committee, comprising six Lao nationals in the film and media industry. The committee was facilitated by the Luang Prabang Film Festival, which takes place each December in Lao's cultural capital, the UNESCO World Heritage Site of Luang Prabang.
"We wanted Laos to be represented in the foreign-language entries along with the rest of the world's countries," said Luang Prabang Film Festival's Nicholas Simon.
"While the Lao film industry is still in its infancy, there are Lao films that deserve the Academy's consideration. And the knowledge that a Lao film could be considered for an Oscar will only serve to improve Lao filmmaking and encourage more production."