Fund earmarks €10m in grants.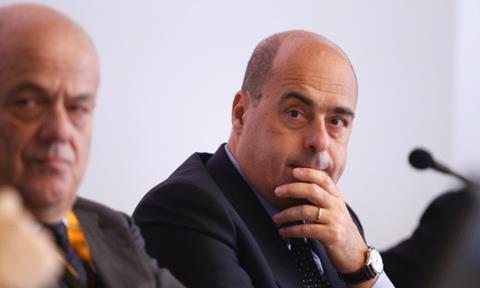 Roma Lazio Film Commission head Luciano Sovena and governor of Lazio region Nicola Zingaretti, have announced the first results of the 2016 Lazio Cinema International Call.
Grants of $11.2m (€10m) divided in two calls will be presented to Italian productions equipped with an international coproduction partner.
"The first of the two calls announced last year, now closed, has seen 18 co-productions admitted for evaluation," Zingaretti said. "That is already a dramatic improvement from the previous year which counted 16 co-productions in total."
Promotion of the territory is critical to the region. Sovena said any mention of the location earns a bonus grant. "If the movie explicitly tells the audience where the story is set, either with a line of dialogue or a line of text, they can get 5% more in financing."
TV series such as I Medici and films like upcoming biopic Nico, 1988 were among the winners of the 2015 edition.
Encouraged by the rise in submissions, Zingaretti is keen to avoid a repetition of the situation involving 2009's The Twilight Saga: New Moon.
"When New Moon's production was scouting for locations they wanted to shoot in Lazio," he said, "but since the film commission wasn't born yet Tuscany got to host the shootings in Volterra with a great touristic outcome."
Winners of the first call will be announced at the end of June. Companies willing to submit for the second call can apply between May 30 and July 31.